2021 Speakers
The following speakers appeared at Sight Tech Global on December 1–2, 2021:
Scott Adams
Product Manager, Lookout
Scott is the Product Manager on Lookout, an app that uses computer vision to describe the physical world to people who are visually impaired. He is also involved with Project Euphonia. Prior to Google, Scott was a senior product manager at Matterport, which uses computer vision and depth data to reconstruct interior spaces. Beginning his career in front-end development, Scott has worked extensively in technology, finance, and media, serving several Fortune 500 companies.
Eve Andersson
Director of Accessibility
Eve Andersson is Director of Accessibility at Google. Prior to joining Google, Eve was Senior Vice President of Academics at Neumont University. She also co-founded ArsDigita Corporation, an open-source software company that was acquired by Red Hat, and she was Visiting Professor of Computer Science at Universidad Galileo in Guatemala City. Eve has co-authored two books: Software Engineering for Internet Applications (MIT Press, 2006) and Early Adopter VoiceXML (Wrox Press, 2001). She serves on the Practitioner Board of the Association for Computing Machinery (ACM). She has Engineering degrees from Caltech and U.C. Berkeley and an MBA in Finance from Wharton.
Sina Bahram
Founder
Founder of the inclusive design firm Prime Access Consulting (PAC), Sina Bahram is an accessibility consultant, computer scientist, researcher, speaker, and entrepreneur. In 2012, Sina was recognized as a White House Champion of Change by President Barack Obama for his doctoral research work enabling users with disabilities to succeed in Science, Technology, Engineering, and Math (STEM) fields. Believing that accessibility is sustainable when adopted as a culture, not just a tactic, Sina and his team work with executive management, policy makers, engineering teams, content creators, designers, and other stakeholders within institutions to promulgate accessibility and inclusive design throughout the fabric of an organization. Under Sina's direction, PAC has helped over 100 organizations to meet and exceed their inclusivity goals, from the creation of accessible websites and mobile apps to achieving a comprehensive inclusive design methodology across the enterprise. In addition to serving on and chairing various boards, conferences, committees, and working groups across corporate, non-profit, and research entities, Sina serves as an invited expert on the World Wide Web Consortium (W3C) Accessible Rich Internet Applications (ARIA) working group where he helps shape the next generation of digital accessibility standards and best practices.
Bryan Bashin
CEO
Bryan Bashin reports to the Board of Directors and supervises the directors of Communications, Development, Operations, Programs and Enchanted Hills Camp and Retreat. Mr. Bashin has served in this position since 2010. Mr. Bashin's extensive professional experience includes Executive Editor for the Center for Science and Reporting, Assistant Regional Commissioner for the United States Department of Education: Rehabilitation Services, and Executive Director of Society for the Blind in Sacramento. Mr. Bashin has been blind since college and from that time has dedicated a substantial part of his career to advocating for equality, access, training and mentorship for individuals who are blind or low vision. He serves or has served on numerous committees and organizations, including California Blind Advisory Committee, VisionServe Alliance, San Francisco State University's Paul K. Longmore Institute on Disability, World Blind Union, National Industries for the Blind, and California Agencies for the Blind and Visually Impaired.
Jeffrey Bigham
Research Lead, AI/ML Accessibility
Jeffrey Bigham is research lead for AI/ML accessibility at Apple, leading a team of researchers and engineers at focused on advancing accessibility through artificial intelligence and machine learning. He and his team support the design, engineering, and user experience for accessibility features across the entire Apple ecosystem.
Jeffrey has worked at the intersection of computer science, AI, and accessibility for more than 15 years. He is an associate professor at the School of Computer Science at Carnegie Mellon University, where he advises PhD students on a wide variety of projects in applied machine learning and teaches courses on technical approaches to accessibility and human-AI interaction. Jeffrey earned his PhD in computer science and engineering from the University of Washington and is a graduate of Princeton University.
Kerry Brennan
UX Research Manager
Kerry Brennan Kerry is a UX Research Manager on the Waymo Insights Team. Her team's work focuses on understanding how individuals and communities interact with Waymo's cutting edge autonomous driving technology. In addition to conducting UX Research studies with an accessibility focus, Kerry has spearheaded efforts to ensure a truly inclusive product development process for Waymo.
Will Butler
Vice President
Will Butler is a writer, producer and podcast host from California. Legally blind since age 19, Will has written and produced numerous stories about adjusting to vision loss. His work has appeared in publications such as NPR, The Atlantic, The New York Times and Pop Up Magazine. Will joined Be My Eyes as its Vice President in 2019 after four years at Lighthouse for the Blind and Visually Impaired in San Francisco. You can listen to Will's interviews with leaders from the world of blindness and accessibility on The Be My Eyes Podcast and the 13 Letters podcast.
Warren Carr
Creator
Warren Carr is a regular on the Blind Android Users Podcast and vigorously passionate about Android, a "self-ordained Android evangelist." He is committed to bringing the good news that Android is fully accessible to the blind! He lives with his wife and three children in Washington state's Yakima Valley
Kürşat Ceylan
Co-founder
Kürşat Ceylan was born in 1986. He was born blind. Kürşat studied psychological counseling at Boğaziçi University. During his university years, he was selected to attend the YGA Leadership Program as one of 50 participants out of 50,000 applicants. He volunteered on projects for the socioeconomic development of the visually impaired. After his graduation, he started to work at Roche, Istanbul. During this time, he was producing and hosting a Turkish award-winning radio show called, "Exploration of Senses that are Suppressed by Sight", which aired every week on NTV Radio. In 2015, he resigned from Roche and started working at YGA as project leader, spearheading projects for the visually impaired. Kürşat won various global awards for his work in the field of visual impairment, dealing with indoor navigation, audio description in movie theatres, and the WeWALK Smart Cane.Currently, Kursat Ceylan is the co-founder of WeWALK Technology INC, which strives to solve problems for people who are visually impaired through innovation.
Sukriti Chadha
Product Manager
Sukriti Chadha is a mobile developer turned product manager at Spotify. She focuses on accessibility, automated testing, and developer tooling. Before Spotify, she led mobile growth at Yahoo Finance, where she patented, launched, and open-sourced technology that allows people with visual impairments to use charts and interpret data using music, haptics, and voice synthesis. She is an invited expert at W3C with WCAG (Web Content Accessibility Guidelines) and the Mobile Accessibility Task Force and serves on the Mozilla MDN Product Advisory Board. Sukriti received her Bachelor of Science degree in Electrical Engineering and certificate in Finance from Princeton University.
Devin Coldewey
Writer & Photographer
Devin Coldewey is a Seattle-based writer and photographer. He first wrote for TechCrunch in 2007. He has also written for MSNBC.com, NBC News, DPReview, The Economist/GE's Look Ahead, and others.
Jes Daigle
Engineering Manager
Jes is an Engineering Manager at Bocoup where she leads product and standards engineering teams working on inclusion, accessibility and social justice projects for the web. Before joining Bocoup Jes focused on using technology to build bridges between underserved populations and healthcare. Jes is a lifelong New Englander with a passion for building software that solves real problems and building up great people. Jes founded a non-profit that focuses on advocating for children and families effected by autism, as well as providing them financial support for services that aren't covered by insurance such as summer camp and equine therapy. In her off time she gardens and dabbles in photography.
Ned Desmond
Founder and Executive Producer
Ned Desmond is Sight Tech Global's founder and executive producer and was the chief operating officer at TechCrunch from 2012-2020. Prior to that Ned started two media brands, was a Fortune senior correspondent and a Time magazine bureau chief, in New Delhi and Tokyo.
Caroline Desrosiers
Founder & CEO
Caroline Desrosiers is the Founder & CEO of Scribely, a company on a mission to make images and videos more accessible to blind and visually-impaired people and more discoverable to search engines. Scribely's team of expert writers specialize in writing alt text for images and audio description for videos, helping digital media providers create born-accessible visual content for a more inclusive, equitable, and sustainable world. Caroline is a member of the W3C Alt Text Subgroup, working to develop standards and best practices for accessible descriptions, as well as a co-host of Say My Meme, a Be My Eyes podcast that describes the internet's best memes for those who cannot see them.
Michael Fairchild
Senior Accessibility Consultant
Michael's experience includes over 10 years as a full-stack developer, specializing in digital accessibility, and 3 years as an Accessibility Consultant. Additionally, he is a certified professional in web accessibility. Michael was one of the first Accessibility Coaches at Deque and is currently the Coach of Coaches, leading over 15 other Accessibility Coaches. Michael is actively involved in the W3C and continues to maintain and contribute to several open-source projects in an effort to advance digital accessibility.
Wilco Fiers
Accessibility Technology Expert
Wilco is software developer, and the product owner of Deque's axe-core and axe Linter. He has a leading role at the W3C, as project manager of WCAG 3.0 and facilitator of the ACT Task Force. Based in The Netherlands, Wilco is leading Deque's contribution in the EU funded WAI-CooP project.
Brian Fischler
Commissioner
Brian Fischler is a blind comedian and technology specialist. He teaches other blind people how to use assistive technology, and was thrilled to once hear about a client getting assigned Brian as their trainer, and the client asking, Brian Fischler the comedian? Brian started his career off in Hollywood, but when those dreams began to fall apart along with his vision deteriorating, Brian moved back to New York City. Always being creative, Brian got involved with performing stand up comedy. He has been on over 100 comedy stages across the country, appeared on Top Gear USA, The Today Show, and several other online and TV productions. Brian is the Founder of Laugh For Sight, a benefit that has featured over 100 national headlining comedians including Robert Klein, Jerry Seinfeld, Jim Gaffigan, and Sarah Silverman. Brian is the Host of That Real Blind Tech Show, a podcast that discusses the good and bad of assistive technology, and Brian is also the Founder of The all Blind Football League on Yahoo Fantasy, now in its 6th season, and recently featured in a mini documentary on the Yahoo YouTube Channel.
Andrew Flatres
Braille Product Manager
Andrew Flatres is the Braille Product Manager for HumanWare Technologies, a Canadian company specialising in developing, marketing, and innovative products dedicated to the blind and visually impaired community. HumanWare distributes its products in over 40 countries worldwide, including regions such as the Middle East and Africa, where Andrew has assisted in establishing Humanware's Braille products.
Andrew has been with the HumanWare family since 2003, where HumanWare was formerly known as PulseData International, working out of the European office based in the UK. Andrew joined HumanWare Europe after serving in the British Royal Navy for four (4) years where he specialised as a technical engineer and has since progressed within the HumanWare Group. Andrew has over 18 years of experience and knowledge in assistive technology, from working in the technical department to a training product specialist and as a sighted user of braille is an advocate on braille literacy.
Andrew's responsibilities include developing and maintaining the product roadmap for HumanWare's entire Braille product portfolio and has since been involved on several Braille products, including the BrailleNote Touch Plus, and a wide range of braille displays.
Beatrice Geoffrin
Director of Alexa Trust
Beatrice Geoffrin is a Director of Product Management on the Alexa team at Amazon. She leads the Alexa Trust organization that is focused on earning and maintaining the trust customers have in Alexa, and making Alexa accessible and delightful for all customers globally. Prior to this role, Beatrice has held various business and product leadership positions across Amazon in Europe, China and the U.S. since joining the company in 2005. Prior to Amazon, Beatrice received her MBA from HEC Paris and led customer innovations in the ecommerce space at Renault. Away from work, Beatrice enjoys discovering the gorgeous outdoors of the Pacific Northwest with her family and growing vegetables in her local community garden.
Dr. Nicholas Giudice
Professor of Spatial Informatics
Nicholas Giudice is Professor of Spatial Computing in the School of Computing and Information Science at the University of Maine, and founder and Chief Research Scientist of the Virtual Environments and Multimodal Interaction (VEMI) Lab (https://umaine.edu/vemi), which is one of the largest experiential research facilities in the country combining immersive virtual reality, augmented reality, and interactive technologies. His research investigates the design and user evaluation of multimodal technologies supporting information access and navigation by people who are blind or visually impaired, older adults experiencing vision loss, and sighted individuals who are 'situationally blind' (e.g., texting while walking). He has advised over 90 undergraduate and graduate students, authored or co-authored over 100 peer-reviewed publications, and obtained more than $12 million in grants to support his research from NIH, NSF, NIDILRR, and other agencies.
Nicholas is himself congenitally blind and has a long history of designing and using assistive technology, as well as conducting behavioral and usability experiments to evaluate its efficacy. Research from his group has led to the development of a new class of touchscreen-based information access, using what he calls vibro-audio interfaces, which provide dynamic access to combined text and graphical content using commercial smart devices. One application of this technology involves new multimodal navigation systems combining vibro-audio maps, narrative descriptions, and spatialized audio. His latest research investigating new techniques supporting accessible human-vehicle interactions and multimodal interfaces is critical for ensuring that the fastest growing mode of transportation, autonomous vehicles, will support visually impaired passengers in new and exciting ways.
Outside of academia, Nicholas is on the scientific advisory boards of two information-access companies (Aira Corp and Click and Go Wayfinding maps LLC) and is the founder/co-founder of two start-up companies dealing with information-access technologies (Unizign Research, LLC and Unar Labs, LLC).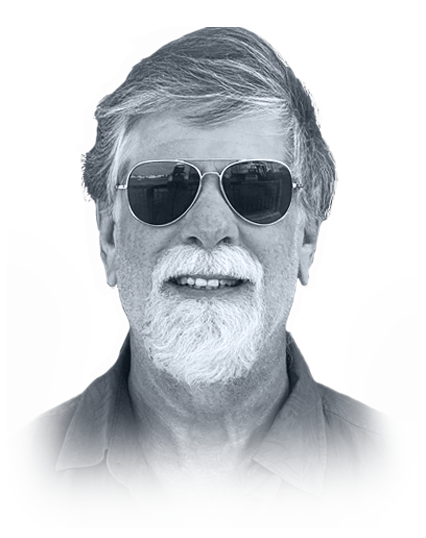 Larry Goldberg
Head of Accessibility
Larry is Head of Accessibility at Yahoo where he directs a dedicated team of accessibility professionals and coordinates with thousands of designers and developers to ensure that Yahoo's  many products, services and media offerings are as accessible as possible for people with disabilities. Yahoo's brands include Yahoo Finance, News, Sports and Lifestyle; Huff Post, Engadget, TechCrunch,  AOL, and many others and are designed and developed to conform to the W3C's Web Content Accessibility Guidelines. Yahoo also supports major industry-wide efforts to raise the level of accessible technology awareness and understanding, as well as depiction of people with disabilities in the media, through projects such as The Disability Collection, Teach Access and XR Access. Larry previously worked at WGBH Boston, where he founded and directed its National Center for Accessible Media (NCAM) and where he was directly involved in such ground-breaking legislation as the TV Decoder Circuitry Act, The Telecommunications Act of 1996 and the 21st Century Communications and Video.
Christine Hemphill
Founder and Managing Director
Christine is co-founder and Managing Director of Open Inclusion. She ensures that the client's business objectives are understood, managed and fully met through great collaboration, clear focus, prioritisation and an uncompromising eye for quality and practical usability of work produced. Christine has a background of over 20 years in designing and making products, services, teams or businesses, or making them better. The last 5 years have been solely focussed on customer and workplace inclusion, digital design and inclusive brand experiences. She loves looking for, building and empowering the best team to support clients embed inclusion so effectively we are no longer required! Then finding and engaging new clients where we can add significant value and do it again. Each time widening the circles of inclusion and deepening business and user benefits.
Sarah Herrlinger
Senior Director of Global Accessibility Policy & Initiatives
Sarah Herrlinger is Apple's senior director of Global Accessibility Policy & Initiatives. Sarah leads accessibility programs for Apple — including support for disability communities worldwide, the accessibility technologies built into all Apple hardware, software, and services, as well as other initiatives that promote Apple's culture of inclusion. At Apple, Accessibility is championed as a basic human right and influences all Apple platforms and every customer experience. Since joining Apple in 2003, Sarah has served in several key accessibility roles, including in Apple's Education organization, focusing on the use of Apple technology to support all learners, as well as defining the accessibility product strategy across the Apple ecosystem.
Sarah holds a Bachelor of Arts degree from DePauw University and a Master of Business Administration from the Stanford Graduate School of Business. She serves on the board of directors for the American Foundation for the Blind.
Matt King
Accessibility Technical Program Manager
Matt is a Technical Program Manager for Facebook Accessibility where he leads work to provide people with disabilities the same power to connect and build community enjoyed by others. In addition to shaping Facebook product accessibility, he drives industry-wide efforts to elevate the global accessibility ecosystem via open standards as chair of multiple World Wide Web Consortium projects.
Matt has been immersed in accessibility technology and advocacy since his days studying electrical engineering and music at the University of Notre Dame when progression of his retinitis pigmentosa forced him to embrace the white cane, braille, and screen readers as essential. In 1989 he began his career at IBM as an electrical engineer. After moving into software engineering, he stumbled into an opportunity to use his engineering skills to advance accessibility. Breaking down barriers to accessibility and inclusion has since been both his profession and mission. While focused on pushing technological boundaries, he also strives to help redefine cultural expectations of people with disabilities. His mantra while competing in tandem cycling at three Paralympic games was "Blindness disables eyes, not life."
Roberto Manduchi
Professor of Computer Science and Engineering
Roberto Manduchi is a Professor of Computer Science and Engineering at the University of California, Santa Cruz, which he joined in 2001 before stints at Apple and at the Jet Propulsion Laboratory. His group conducts research Access Technology for people with blindness and computer vision, with support from the National Science Foundation, the National Institutes of Health, and Research to Prevent Blindness. He is currently serving in the Board of Directors of the Vista Center for the Blind and the Visually Impaired.
Dr. Louis-Philippe Massé
Vice-president of Product Innovation and Technologies
Dr Louis-Philippe Massé has a Doctorate in Physics. He worked for more than 20 years in the industries of fiber optics, 2D and 3D sensor design as we as in product development in the field of metrology and product inspection. He occupied positions in sales and corporate management. He started at HumanWare as the Director of Product Management. He is currently Vice-president of Product Innovation and Technologies where he is responsible for product management, development as well as emerging technology assessment.
Mike May
Chief Evangelist
Mike May has been an innovator of many technologies including navigation systems that improve the independence of people who are blind. In 1999, he founded Sendero Group, developers of the first accessible GPS and talking map software. Mike has been the Principal Investigator on five federally funded grants for the research and development of accessible wayfinding technology for individuals with disabilities. Now he is continuing to work on that passion with GoodMaps to develop a seamless outdoor to indoor navigation solution – and to finally solve the "final frustrating fifty feet" problem.
Mike was totally blinded at age three from an explosion of calcium carbide. He grew up believing he was lucky to be blind and still alive. Mike has a profound sense of adventure. Mike has met Presidents Carter, Reagan, Clinton and Obama. A story of Mike's adventures is told in Robert Kurson's best-selling book, Crashing Through. His mottos are "there is always a way" and "it's better to travel hopefully than to arrive."
Prem Natarajan
Vice President of Alexa AI
Dr. Prem Natarajan is a Vice President in Alexa and leads a multidisciplinary science, engineering, and product organization which improves customer experience worldwide through advances in dialog modeling, natural language understanding, entity linking and resolution, and related machine learning technologies. Before joining Amazon, he was Executive Director of the Information Sciences Institute and Senior Vice Dean of Engineering at the University of Southern California where he led nationally influential DARPA and IARPA sponsored research efforts in biometrics/face recognition, OCR, natural language processing, media forensics, and forecasting. Prior to that, he served as Executive Vice President and Principal Scientist for speech, language, and multimedia at Raytheon BBN Technologies.
Eshed Ohn-Bar
Assistant Professor
Eshed Ohn-Bar is an Assistant Professor at the ECE department at Boston University. Prior to this, Eshed was a researcher at the Max Planck Institute for Intelligent Systems and Carnegie Mellon University. Eshed's research in machine intelligence and accessibility has received several awards, including finalist at the Department of Transportation's 2022 Inclusive Design Challenge, best paper at the 2019 Web for All Conference, best student paper finalist at the 2016 and 2013 International Conference on Pattern Recognition, best PhD dissertation from the IEEE Intelligent Transportation Systems Society, and a Humboldt Fellowship. Eshed received the BS and MEd from the University of California, Los Angeles, and the PhD from University of California, San Diego.
Matthew Panzarino
Editor-in-Chief
Matthew Panzarino has been a retail jockey, and he founded a professional photography business, as well as a news blog covering the Apple ecosystem. He has served as News Editor and Managing Editor at The Next Web and is now Editor-In-Chief at TechCrunch. He has made a name for himself in the tech media world as a writer and editor, relentlessly covering Apple and Twitter, in addition to a broad range of startups in the fields of robotics, computer vision, AI, fashion, VR, AR and more. Owns shares in ETFs. Contact Matthew at matthew@techcrunch.com PGP Key: https://keybase.io/panzer .
Alwar Pillai
CEO
Alwar Pillai is the CEO of Fable, a leading accessibility platform powered by people with disabilities. Alwar holds a degree in UX Design from the Symbiosis Institute of Design and a Master's of Inclusive Design from OCAD University, where she focused her research on designing technology for seniors. Alwar has been celebrated as one of Forbes' Top 30 Under 30 Social Entrepreneurs and one of The Globe and Mail's Top 50 Changemakers. Audio description: Alwar is an Indian woman with brown skin and vitiligo. She has long, dark black hair.
Andreína Reyna
Senior Software Engineer, Lookout
Andreína joined Google in 2013 as a Software Engineer in Search Infrastructure, where she mainly focused on improving the development experience for software engineers in Search. She currently leads the Lookout team, developing an Android app to help users with blindness or low vision explore the world around them. Andreína graduated from Universidad Metropolitana de Caracas with degrees in Systems Engineering and Production Engineering. Her interests include travel, photography, reading and spending time with family and friends.
Paul Ruvolo
Associate Professor of Computer Science
Dr. Ruvolo's goal is to create a more accessible and inclusive world. His current focus involves leveraging and extending mobile augmented-reality technology to create systems that people who are blind or visually impaired can use to navigate and explore unfamiliar environments. Ruvolo's group uses techniques from machine learning, computer vision, and participatory design to create the Clew app, which is used by blind folks all around the world for indoor navigation. Recently, Dr. Ruvolo has been collaborating with the SuperSense team to work on other facets of mobility and scene understanding.
Marco Salsiccia
Accessibility Evangelist
Marco has been contracting as the Accessibility Specialist for Lyft since 2016, helping to ensure that features are designed and built with accessibility in mind from the start. Before losing his vision suddenly in 2014, Marco was a senior animator and VFX artist/designer along with being a software quality assurance engineer. He found Lyft to be extremely helpful while learning how to adapt after his vision transition, and was brought on to the Lyft team after being able to demonstrate accessibility issues with the app and offer remediation advice and improvements. Using those skills, he now works directly with design systems and engineering alike while evangelizing the importance of accessibility across all aspects of Lyft. He is passionate about mobility and transportation independence, and enjoys demonstrating and teaching the importance of inclusive and empathetic design. Marco set up the Lyft Self-Driving car experience at NFB 2019 in Las Vegas, and is excited to see what the future holds for autonomous vehicles.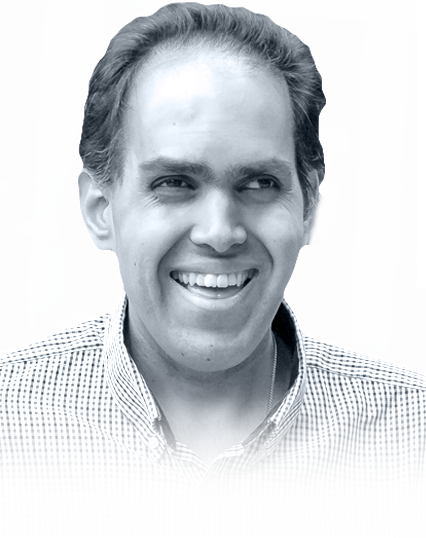 Saqib Shaikh
Co-founder of Seeing AI
At Microsoft, Saqib Shaikh leads teams of engineers to blend emerging technologies with natural user experiences to empower people with disabilities to achieve more – and thus to create a more inclusive world for all.
His latest project, Seeing AI, enables someone who is visually impaired to hold up their phone, and hear more about the text, people, and objects in their surroundings. It has won multiple awards, and been called "life changing" by users. Shaikh has demonstrated his work to the UK Prime Minister, and to the House of Lords. The video of the original prototype has been viewed over three million times.
Shaikh holds a BSc in Computer Science (graduating top of his class), and an MSc in Artificial Intelligence. He has been recognized by the British Computer Society as the Young IT Practitioner of the Year.
Mike Shebanek
Head of Accessibility
Mike Shebanek has held product leadership roles at tech giants Apple, Yahoo and Facebook in a technology career spanning more than 30 years. He was product manager for the original iMac and iPad and led the creation of the VoiceOver screenreader and other accessibility features now found in every Mac, iPad and iPhone. Mike has been head of Accessibility at Apple, Yahoo, Verizon Media, and is currently head of Accessibility at Facebook. He was also instrumental in founding several pioneering industry-wide Accessibility initiatives including Teach Access, the Disability Collection, and XR Access. He holds several technology patents, is an author, guest speaker, and recently served as Vice-Chair on the Board of Directors at the LightHouse for the Blind in San Francisco.
Melissa Silberstang
Happiness Engineer
Melissa Silberstang is a Happiness Engineer for WordPress.com, helping people all over the world build the site of their dreams.
Greg Stilson
Head of Global Innovation
Greg Stilson joined The American Printing House for the Blind (APH) in January of 2020 but has been building technology solutions for those who are blind or low vision for the past 15 years. While at HumanWare, a leading assistive technology manufacturer, Greg lead the development of such products as the BrailleNote Touch braille tablet, Trekker Breeze talking GPS device, Brailliant braille displays, and VictorReader accessible audio book devices, among others. He spent two years with a startup company Aira, developing the Aira app and smart glasses platform, to create on-demand visual information. This year he joined APH to further develop access solutions for students in the classroom or virtually learning. When not working, Greg lives in Madison WI with his wife and two children. He is a huge sports fan, and loves wine making and home brewing.
Jutta Treviranus
Director
Jutta Treviranus is the Director of the Inclusive Design Research Centre (IDRC) and professor in the faculty of Design at OCAD University in Toronto. Jutta established the IDRC in 1993 as the nexus of a growing global community that proactively works to ensure that our digitally transformed and globally connected society is designed inclusively. She also heads the Inclusive Design Institute, a multi-university regional centre of expertise. Jutta founded an innovative graduate program in inclusive design at OCAD University. She leads international multi-partner research networks that have created broadly implemented innovations that support digital equity. She has played a leading role in developing accessibility legislation, standards and specifications internationally (including W3C WAI ATAG, IMS AccessForAll, ISO 24751, and AODA Information and Communication). She serves on many advisory bodies globally to provide expertise in data science, smart cities and inclusive infrastructure (e.g., Waterfront Toronto, London Olympics, NYC Libraries, World Economic Forum etc.). Jutta's work has been attributed as the impetus for corporate adoption of more inclusive practices in large enterprise companies such as Microsoft and Adobe.
Oliver Warfield
Senior Product Manager for accessibility
Oliver Warfield leads accessibility and inclusion efforts at Peloton. While creating valuable, intuitive fitness experiences is a must, his goal is to provide every Peloton member with a sense of belonging and connection. Oliver primarily focuses on software and hardware, but he collaborates often with content creation and marketing teams, and is on Peloton's organization-level accessibility committee.
Cagri Hakan Zaman
Co-founder
Cagri Hakan Zaman is the co-founder of Mediate, an interdisciplinary research and innovation lab based in Boston, which is the creator of Supersense App for the visually impaired and blind. Cagri is an expert in spatial computing and artificial intelligence, who aspires to create AI systems that enable and empower individuals in physical and digital spaces. Prior to establishing Mediate, Cagri completed his Ph.D. at the Massachusetts Institute of Technology. His dissertation "Spatial Experience in Humans and Machines" offers an investigation into the computational aspects of human spatial perception and reasoning with aim of developing spatially aware machines. In addition to his work at Mediate, Cagri leads research at MIT Virtual Experience Design Lab, which investigates the use of immersive media in design, science, and engineering.