2022 Speakers
See the 2021 speakers here.
Devin Coldewey
Writer & Photographer
Devin Coldewey is a Seattle-based writer and photographer. He first wrote for TechCrunch in 2007. He has also written for MSNBC.com, NBC News, DPReview, The Economist/GE's Look Ahead, and others.
Ned Desmond
Founder and Executive Producer
Ned Desmond is Sight Tech Global's founder and executive producer and was the chief operating officer at TechCrunch from 2012-2020. Prior to that Ned started two media brands, was a Fortune senior correspondent and a Time magazine bureau chief, in New Delhi and Tokyo.
Caroline Desrosiers
Founder & CEO
Caroline Desrosiers is the Founder & CEO of Scribely, a company on a mission to make images and videos more accessible to blind and visually-impaired people and more discoverable to search engines. Scribely's team of expert writers specialize in writing alt text for images and audio description for videos, helping digital media providers create born-accessible visual content for a more inclusive, equitable, and sustainable world. Caroline is a member of the W3C Alt Text Subgroup, working to develop standards and best practices for accessible descriptions, as well as a co-host of Say My Meme, a Be My Eyes podcast that describes the internet's best memes for those who cannot see them.
Matt King
Accessibility Technical Program Manager
Matt is a Technical Program Manager for Facebook Accessibility where he leads work to provide people with disabilities the same power to connect and build community enjoyed by others. In addition to shaping Facebook product accessibility, he drives industry-wide efforts to elevate the global accessibility ecosystem via open standards as chair of multiple World Wide Web Consortium projects.
Matt has been immersed in accessibility technology and advocacy since his days studying electrical engineering and music at the University of Notre Dame when progression of his retinitis pigmentosa forced him to embrace the white cane, braille, and screen readers as essential. In 1989 he began his career at IBM as an electrical engineer. After moving into software engineering, he stumbled into an opportunity to use his engineering skills to advance accessibility. Breaking down barriers to accessibility and inclusion has since been both his profession and mission. While focused on pushing technological boundaries, he also strives to help redefine cultural expectations of people with disabilities. His mantra while competing in tandem cycling at three Paralympic games was "Blindness disables eyes, not life."
Dr. Louis-Philippe Massé
Vice-president of Product Innovation and Technologies
Dr Louis-Philippe Massé has a Doctorate in Physics. He worked for more than 20 years in the industries of fiber optics, 2D and 3D sensor design as we as in product development in the field of metrology and product inspection. He occupied positions in sales and corporate management. He started at HumanWare as the Director of Product Management. He is currently Vice-president of Product Innovation and Technologies where he is responsible for product management, development as well as emerging technology assessment.
Matthew Panzarino
Editor-in-Chief
Matthew Panzarino has been a retail jockey, and he founded a professional photography business, as well as a news blog covering the Apple ecosystem. He has served as News Editor and Managing Editor at The Next Web and is now Editor-In-Chief at TechCrunch. He has made a name for himself in the tech media world as a writer and editor, relentlessly covering Apple and Twitter, in addition to a broad range of startups in the fields of robotics, computer vision, AI, fashion, VR, AR and more. Owns shares in ETFs. Contact Matthew at matthew@techcrunch.com PGP Key: https://keybase.io/panzer.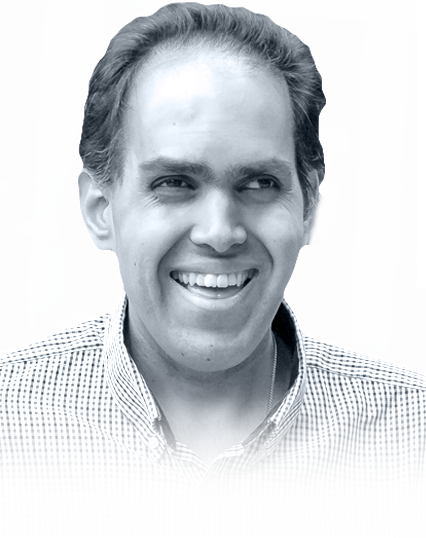 Saqib Shaikh
Co-founder of Seeing AI
At Microsoft, Saqib Shaikh leads teams of engineers to blend emerging technologies with natural user experiences to empower people with disabilities to achieve more – and thus to create a more inclusive world for all.
His latest project, Seeing AI, enables someone who is visually impaired to hold up their phone, and hear more about the text, people, and objects in their surroundings. It has won multiple awards, and been called "life changing" by users. Shaikh has demonstrated his work to the UK Prime Minister, and to the House of Lords. The video of the original prototype has been viewed over three million times.
Shaikh holds a BSc in Computer Science (graduating top of his class), and an MSc in Artificial Intelligence. He has been recognized by the British Computer Society as the Young IT Practitioner of the Year.
Mike Shebanek
Head of Accessibility
Mike Shebanek has held product leadership roles at tech giants Apple, Yahoo and Facebook in a technology career spanning more than 30 years. He was product manager for the original iMac and iPad and led the creation of the VoiceOver screenreader and other accessibility features now found in every Mac, iPad and iPhone. Mike has been head of Accessibility at Apple, Yahoo, Verizon Media, and is currently head of Accessibility at Facebook. He was also instrumental in founding several pioneering industry-wide Accessibility initiatives including Teach Access, the Disability Collection, and XR Access. He holds several technology patents, is an author, guest speaker, and recently served as Vice-Chair on the Board of Directors at the LightHouse for the Blind in San Francisco.
Greg Stilson
Head of Global Innovation
Greg Stilson joined The American Printing House for the Blind (APH) in January of 2020 but has been building technology solutions for those who are blind or low vision for the past 15 years. While at HumanWare, a leading assistive technology manufacturer, Greg lead the development of such products as the BrailleNote Touch braille tablet, Trekker Breeze talking GPS device, Brailliant braille displays, and VictorReader accessible audio book devices, among others. He spent two years with a startup company Aira, developing the Aira app and smart glasses platform, to create on-demand visual information. This year he joined APH to further develop access solutions for students in the classroom or virtually learning. When not working, Greg lives in Madison WI with his wife and two children. He is a huge sports fan, and loves wine making and home brewing.
Jutta Treviranus
Director
Jutta Treviranus is the Director of the Inclusive Design Research Centre (IDRC) and professor in the faculty of Design at OCAD University in Toronto. Jutta established the IDRC in 1993 as the nexus of a growing global community that proactively works to ensure that our digitally transformed and globally connected society is designed inclusively. She also heads the Inclusive Design Institute, a multi-university regional centre of expertise. Jutta founded an innovative graduate program in inclusive design at OCAD University. She leads international multi-partner research networks that have created broadly implemented innovations that support digital equity. She has played a leading role in developing accessibility legislation, standards and specifications internationally (including W3C WAI ATAG, IMS AccessForAll, ISO 24751, and AODA Information and Communication). She serves on many advisory bodies globally to provide expertise in data science, smart cities and inclusive infrastructure (e.g., Waterfront Toronto, London Olympics, NYC Libraries, World Economic Forum etc.). Jutta's work has been attributed as the impetus for corporate adoption of more inclusive practices in large enterprise companies such as Microsoft and Adobe.
More Speakers to Come