2023 Speakers
See the 2022 speakers here.
Darryl Adams
Director of Accessibility
Darryl Adams is the Director of Accessibility at Intel. Darryl leads a team that works at the intersection of technology and human experience helping discover new ways for people with disabilities to thrive in the workplace. Darryl's mission is to connect his passion for technology innovation with Intel's disability inclusion efforts to help make computing and access to digital information more accessible for everyone.
Steven Aquino
Steven Aquino is a freelance tech journalist covering accessibility and assistive technologies, and is based in San Francisco. His work has appeared in such places as The Verge, TechCrunch, and Macworld. He's also appeared on podcasts, NPR, and television. 
Bryan Bashin
Vice Chair
Bryan Bashin has been a science journalist, nonprofit CEO, federal administrator and recently stepped down after leading the San Francisco Lighthouse for the Blind through 13 years of growth and reimagination. Over that period he led radical inclusive disability design efforts of projects whose value exceeds$200 million. His elegant UX contributions can be found in numerous products and construction projects.
Today Mr. Bashin combines his passions for inclusive design and disability advocacy by serving in two major roles. Earlier this year, Mr. Bashin became Vice-Chair of Be My Eyes, an organization which uses smartphones, volunteers and AI to link 500,000 blind users with 7 million volunteers, possibly the world's largest volunteer network. There, Mr. Bashin oversees efforts to grow the user community and integrate AI and wearables into the worldwide system. In its first two weeks more than a million AI queries were made by blind people around the world.
In 2021 President Biden appointed Mr. Bashin to be one of four private citizen members of the US AbilityOne Commission, an independent federal agency which leverages more than $4 billion in federal contracts to create 40,000 jobs for people with disabilities through 450 nonprofit agencies. Today, Mr. Bashin works to modernize that program to provide excellent jobs and increase fully integrated employment. In 2022 Mr. Bashin was elected to the governing board of Disability Rights Advocates, a nonprofit which has initiated more than 600 legal actions and is the nation's largest originator of successful disability civil rights litigation. Mr. Bashin lives in Berkeley, California and enjoys camping, building projects in his workshop and continuing to design and advocate for the rights of people with disabilities.
Brandon Biggs
Engineer
Brandon Biggs is an entrepreneur, researcher, inclusive designer, developer, and life-long learner. He is an engineer at the Smith-Kettlewell Eye Research Institute, PhD Student at the Georgia Institute of Technology, CFO at Sonja Biggs Educational Services, and the CEO of XR Navigation. He is almost completely blind from Lebers Congenital Amaurosis (LCA). His primary work centers around building tools to may geographic information and virtual reality non-visual. He leverages his lived experience coupled with human centered inclusive design principles to create solutions that create lasting and sustainable impact. To achieve this goal, Brandon is half entrepreneur and half academic. To experience his work, visit audiom.net or brandonkeithbiggs.com.
Mike Buckley
Chairman and CEO
Mike is the Chairman and CEO of Be My Eyes, the award winning company that connects people needing sighted support with volunteers and companies through live video, and more recently with state of the art AI tools for visual assistance. He has previously service on the management teams of Facebook, Twilio, and Brunswick Group. Mike is also an active angel investor who has helped his portfolio companies achieve exits to Apple, Google and Chaos Group. He lives in the San Francisco Bay Area with his wife and two daughters and can occasionally be found handling guitar and vocals for The Love Handles band.
Kristian Burch
Director of Accessibility Programs and Compliance
Kristian Burch is the Director of Accessibility Programs and Compliance at Salesforce, as part of the Office of Accessibility. His team focuses on both internal accessibility for Salesforce employees, as well as accessibility for Salesforce customers. The accessibility team drives the internal Digital Accessibility strategy, by both helping remediate internal barriers, as well as procuring accessible technology. Kristian has worked with Salesforce customers for 10 years, and continues to support customers with disabilities, ensuring equal access to Salesforce events, offices, and products. He closely collaborates with the Accessibility Support, and Product Accessibility teams, to ensure customers with disabilities can effectively use Salesforce products and also meet any internal or regulatory requirements for accessibility.
Devin Coldewey
Writer & Photographer
Devin Coldewey is a Seattle-based writer and photographer. He first wrote for TechCrunch in 2007. He has also written for MSNBC.com, NBC News, DPReview, The Economist/GE's Look Ahead, and others.
Ned Desmond
Founder and Executive Producer
Ned Desmond is Sight Tech Global's founder and executive producer and was the chief operating officer at TechCrunch from 2012-2020. Prior to that Ned started two media brands, was a Fortune senior correspondent and a Time magazine bureau chief, in New Delhi and Tokyo.
Caroline Desrosiers
Founder & CEO
Caroline Desrosiers is the Founder & CEO of Scribely, a company on a mission to make images and videos more accessible to blind and visually-impaired people and more discoverable to search engines. Scribely's team of expert writers specialize in writing alt text for images and audio description for videos, helping digital media providers create born-accessible visual content for a more inclusive, equitable, and sustainable world. Caroline is a member of the W3C Alt Text Subgroup, working to develop standards and best practices for accessible descriptions, as well as a co-host of Say My Meme, a Be My Eyes podcast that describes the internet's best memes for those who cannot see them.
Joe Devon
Entrepreneur and Accessibility Advocate
Joe Devon, is a technology entrepreneur and web accessibility advocate. He co-founded Global Accessibility Awareness Day (GAAD) and serves as the Chair of the GAAD Foundation, focusing on promoting digital accessibility and inclusive design. Joe also explores AI's potential to revolutionize digital accessibility, developing AI solutions to enhance online experiences for people with disabilities.
Tim Elder
President
Tim Elder is a civil rights litigator focusing on disability discrimination cases. Prior to establishing the TRE Legal Practice, he was associated at Brown, Goldstein & Levy as a Disability Rights Fellow. He has helped secure injunctions against testing entities for their failure to accommodate disabled students, negotiated groundbreaking settlements with publicly traded companies, tried employment discrimination claims before juries and argued before federal trial and appellate courts. Tim regularly presents on the topic of disability law. He holds leadership positions in the American Bar Association and the National Association of Blind Lawyers. He is also a Fellow of the American Bar Foundation. Through his civic involvement, he actively works to promote diversity within the legal profession.
Derek Featherstone
VP of Accessibility & Inclusive Design
Derek Featherstone is the VP of Accessibility & Inclusive Design at Salesforce, and is an internationally known author, speaker, practitioner, and authority on accessibility and inclusive design. Derek has spent the last decade creatively guiding enterprise organizations towards sustainable and proactive accessibility programs through inclusive design methods, creating processes that shift left, and facilitating culture change.
Chancey Fleet
Assistive Technology Coordinator
Chancey Fleet is the Assistive Technology Coordinator at the New York Public Library where she founded and maintains the Dimensions Project, a free open lab for the exploration and creation of accessible images, models and data representations through tactile graphics, 3d models and nonvisual approaches to coding, CAD and "visual" arts. Chancey was recognized as a 2017 Library Journal Mover and Shaker.
John Giddings
Adjunct Professor of Entrepreneurship
As an accomplished, dynamic, and technical leader, John Giddings has an exceptional background in high-tech and sales/business development, program management and with education with 20+ years' success in building and leading large-scale engineering organizations that successfully deliver and support consumer-led applications. John forges and strengthens relationships with customers, vendors, and internal stakeholders/leadership to deliver key milestones on time. With his strong business and technical acumen, John guides technical programs and events into new and evolving markets and the best solution for all.
Dr. Nicholas Giudice
Founder & Chief Research Scientist
Nicholas Giudice is Professor of Spatial Computing in the School of Computing and Information Science at the University of Maine, and founder and Chief Research Scientist of the Virtual Environments and Multimodal Interaction (VEMI), which is one of the largest experiential research facilities in the country combining immersive virtual reality, augmented reality, and interactive technologies. His research investigates the design and user evaluation of multimodal technologies supporting information access and navigation by people who are blind or visually impaired, older adults experiencing vision loss, and sighted individuals who are 'situationally blind' (e.g., texting while walking). He has advised over 90 undergraduate and graduate students, authored or co-authored over 100 peer-reviewed publications, and obtained more than $12 million in grants to support his research from NIH, NSF, NIDILRR, and other agencies. 
Nicholas is himself congenitally blind and has a long history of designing and using assistive technology, as well as conducting behavioral and usability experiments to evaluate its efficacy. Research from his group has led to the development of a new class of touchscreen-based information access, using what he calls vibro-audio interfaces, which provide dynamic access to combined text and graphical content using commercial smart devices. One application of this technology involves new multimodal navigation systems combining vibro-audio maps, narrative descriptions, and spatialized audio. His latest research investigating new techniques supporting accessible human-vehicle interactions and multimodal interfaces is critical for ensuring that the fastest growing mode of transportation, autonomous vehicles, will support visually impaired passengers in new and exciting ways. 
Outside of academia, Nicholas is on the scientific advisory boards of two information-access companies (Aira Corp and Click and Go Wayfinding maps LLC) and is the founder/co-founder of two start-up companies dealing with information-access technologies (Unizign Research, LLC and Unar Labs, LLC).
Larry Goldberg
Accessibility Sensei & Technology Consultant
Most recently Larry was Head of Accessibility at Yahoo where he directed a dedicated team of accessibility professionals and coordinates with thousands of designers and developers to ensure that Yahoo's  many products, services and media offerings are as accessible as possible for people with disabilities. Larry previously worked at WGBH Boston, where he founded and directed its National Center for Accessible Media (NCAM) and where he was directly involved in such ground-breaking legislation as the TV Decoder Circuitry Act, The Telecommunications Act of 1996 and the 21st Century Communications and Video.
Paige Gulacy
Accessibility Support Engineering Manager
Paige Gulacy leads the Accessibility Support program at Salesforce. Her team works directly with customers with disabilities to remediate accessibility issues encountered on the platform. Paige has spent the last 8 years as a support leader, driving various strategic programs and more recently, helping champion experiences for everyone at Salesforce and within the broader Accessibility industry.
Merve Hickok
Founder
Merve Hickok is the founder of AIethicist.org. She is a globally renowned expert on AI policy, ethics and governance. Her contributions and perspective have featured in the Guardian, CNN, Forbes, Bloomberg, Wired, Scientific American, Politico, Protocol, Vox, The Economist and S&P. Her research, training and consulting work focuses on the impact of AI systems on individuals, society, public and private organizations – with a particular focus on fundamental rights, democratic values, and social justice. She provides consultancy to C-suite leaders, and training services to public and private organizations on Responsible AI development, due diligence and governance. She also teaches data ethics at University of Michigan, and serves as a Board member in multiple organizations. Merve is the President and Research Director at Center for AI & Digital Policy, deeply engaged in global AI policy and regulatory work. The Center educates AI policy practitioners and advocates across 80+ countries, advises international organizations (such as European Commission, UNESCO, the Council of Europe, OECD).
Jesper Hvirring Henriksen
Chief Technology Officer
Jesper leads product development at Be My Eyes and most recently led the development and launch of Be My AI, a first-of-its-kind digital visual assistant for people who are blind or have low vision. Jesper has been working in tech for over 25 years and he has a track record of building and scaling engineering teams that deliver great software products. Jesper joined Be My Eyes in 2023 after a successful decade-long tenure as Vice President of Engineering at Zendesk, where he headed the Copenhagen site and managed engineering organizations across Europe that delivered Zendesk Guide, Sell, and ML/AI products.
Michiel Janssen
Co-founder and CEO
Michiel is co-founder and CEO of New York based AYES and holds a Master degree in Computer Science. Two years ago a blind family relative told Michiel about his challenges while navigating outdoors. Together with his two co-founders he decided to build a solution for him and the 300M+ blind and visually impaired people.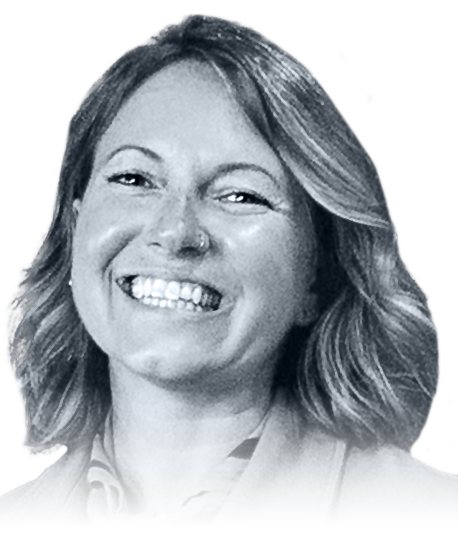 Rachel Kamen
Public Affairs Community Specialist
Rachel is on the Waymo Public Affairs team and focuses on community partnerships in the San Francisco Bay Area. With years of leadership experience in both the public and private sectors, Rachel works to build impactful partnerships that create safer, more accessible and equitable communities. Rachel is a proud San Franciscan and enjoys running, biking, exploring and eating her way around the city.
Eric Ju Yoon Kim
Co-founder/CEO
Eric was always fascinated by technology and the whole silicon valley culture while growing up in South Korea. After high school, he attended the University of Washington, was active in the Lavin Entrepreneurship Program and Founders Institute, and established two social/commerce startups at UW. While in Seattle, he was inspired, partially through his church work, to apply his tech entrepreneurship to help visually impaired and disabled people live more independently through innovative hardware and software. So, he returned to South Korea to establish Dot Inc. and succeeded in developing a revolutionary tactile display (Dot Pad / Dot display) that empowers the blind community with access to graphics and images in tactile. He was selected by Forbes 30 under 30 Asia, 2017 – Social entrepreneur and awarded Extreme Tech Challenge 2021 – Global winner / Enabling technology.
Matt King
Accessibility Technical Program Manager
Matt is a Technical Program Manager for Facebook Accessibility where he leads work to provide people with disabilities the same power to connect and build community enjoyed by others. In addition to shaping Facebook product accessibility, he drives industry-wide efforts to elevate the global accessibility ecosystem via open standards as chair of multiple World Wide Web Consortium projects.
Matt has been immersed in accessibility technology and advocacy since his days studying electrical engineering and music at the University of Notre Dame when progression of his retinitis pigmentosa forced him to embrace the white cane, braille, and screen readers as essential. In 1989 he began his career at IBM as an electrical engineer. After moving into software engineering, he stumbled into an opportunity to use his engineering skills to advance accessibility. Breaking down barriers to accessibility and inclusion has since been both his profession and mission. While focused on pushing technological boundaries, he also strives to help redefine cultural expectations of people with disabilities. His mantra while competing in tandem cycling at three Paralympic games was "Blindness disables eyes, not life."
Andrew Leland
Andrew Leland is the author of The Country of the Blind: A Memoir at the End of Sight (Penguin Press), which was longlisted for the 2023 Andrew Carnegie Medal for Excellence in Nonfiction, and named by Publishers Weekly as one of the ten best books of 2023. His writing has appeared in The New York Times Magazine, The New Yorker, McSweeney's Quarterly, and The San Francisco Chronicle, among other outlets. From 2013-2019, he hosted and produced The Organist, an arts and culture podcast, for KCRW; he has also produced pieces for Radiolab and 99 Percent Invisible. He has been an editor at The Believer since 2003. He lives in western Massachusetts with his wife and son.
Brett Lewis
Senior Software Engineer
Senior software engineer at Vispero. I work on making the web more accessible for people with blindness and visual impairments. I'm passionate about using technology to create a more inclusive world.
Presently, I'm a product owner for one of the teams working on developing and maintaining JAWS for Windows. I focus on implementing JAWS support for ARIA standards and coordinating team efforts to address a variety of technical issues.
In previous roles, I've focused on strengthening web site accessibility by using web standards. I have over 20 years of accessibility development experience.
Karae Lisle
Chief Executive Officer
Karae Lisle has more than 20 years of leadership experience in both the private and non-profit sectors, and currently serves as the CEO of Vista Center for the Blind and Visually Impaired. Early on, Karae worked in the tech sector, beginning with a sales support role at Burroughs Corporation, progressing through client-facing and revenue generating roles, to executive management in a variety of early-stage software firms. Moving to California in 1998 to work for Oracle's inaugural CRM initiative, she later founded a boutique strategy consulting firm serving tech start-ups. Karae went on to join Shelter Network as CEO in 2011, and spearheaded the merger between nonprofits, InnVision and Shelter Network, (now LifeMoves, $20M budget) which created the largest provider of homeless shelter and services for Silicon Valley, providing 1000 beds (nightly) to individuals, families, veterans.
Including her role on the Vista Center Board of Directors, Karae's community engagement includes serving on the boards of the Harvard Business School No. Calif. Alumni Association, and as the Chair of Mercado Global, a nonprofit serving indigenous Guatemalan women. She served as an Adjunct Professor at the University of San Francisco, and San Jose State in the MBA, MS, and undergraduate programs from 2000 to 2010. Karae attended Stanford Business School Nonprofit Executive program and holds an MBA from the Harvard Business School, after receiving a BS in Management Information Systems from Florida State University.
Karthik Mahadevan
Co-founder
Karthik Mahadevan is the Founder and CEO of Envision. He leads the product and strategy at Envision. Coming from a lifelong passion, education and career in the field of deisgn, Karthik cares meticulously about the details of products created at Envision and their role in improving the lives of people who need them the most.
Roberto Manduchi
Professor of Computer Science and Engineering
Roberto Manduchi is a Professor of Computer Science and Engineering at UC Santa Cruz, where he leads research projects on access technology for people who are blind or have low vision. His research is supported by grants from the NIH and the NSF.
Angela McIntosh
Senior Product Director for Accessibility
Angela McIntosh is the Senior Product Director for Accessibility at Warner Bros Discovery. Her team implements user centered accessibility across WBD's portfolio of streaming products worldwide, including the most recent launch of the Max App. Since starting at WBD just two years ago, she has spearheaded the effort to increase the Max Audio Description Library by five times, accounted for by the hours of audio description content.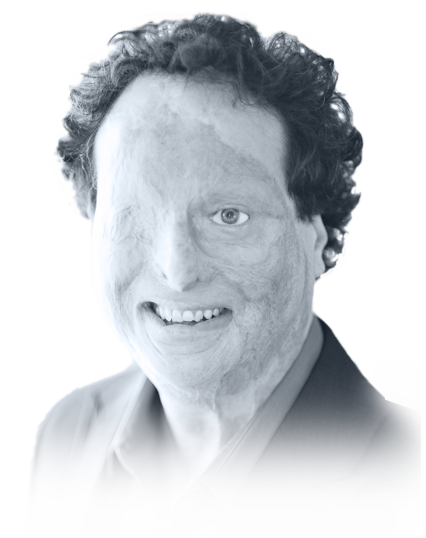 Dr. Joshua Miele
Principal Accessibility Researcher
Dr. Joshua Miele is a blind scientist, community leader, and inventor with a history of developing innovative information-accessibility solutions for blind people. In 2021, Miele was named a MacArthur Fellow for developing devices to enable blind and visually impaired people access to everyday technologies and digital information. Currently, Miele is a principal accessibility researcher at Amazon, where he helps guide the non-visual customer experience for device accessibility, and advises widely across Amazon on inclusive design and research methods. His work integrates disability-inclusive design, accessibility engineering, disability studies, and other disciplines, applying emerging technologies and trends to a range of information accessibility challenges. Prior to Amazon, Miele worked at the Smith-Kettlewell Rehabilitation Engineering Research Center on Blindness and Low Vision, leading a team of engineers and scientists dedicated to addressing accessible information challenges in education, employment, and entertainment. He is the former President of the Board of Directors of the San Francisco LightHouse for the Blind and Visually Impaired, where he cofounded LightHouse Labs, a Bay Area think tank committed to tightening ties between technology innovators and the blind community. Miele holds a bachelor's degree in physics and a Ph.D. in psychoacoustics from the University of California at Berkeley.
Amos Miller
Founder
Amos Miller is the fonder of Glidance, a startup developing a self-driving mobility aid. Formerly, he was a Product Strategist at Microsoft AI and Research where he drove a program that sought to understand and invent accessibility in the world where artificial intelligent agents and mixed reality are primary forms of interaction. As the co-founder of Microsoft Soundscape, Amos demonstrated how the value of working with design constraints in support of mobility and independence for the blind and low vision community has resulted not only in the paradigm shifting product that is Soundscape, but how those very same innovations in audio now open up new experiences and possibilities for everyone.
Amos has a B.Sc. in Computer Science and an MBA from London Business School and enjoys a rewarding career seeking to harness the power of technology to change the world for the better.
Previously, as the director for Microsoft's Digital Advisory Service in the UK and later in Asia Pacific and Japan, he led a program that helped Microsoft enterprise customers accelerate towards their business goals by helping them innovate and drive business value from advancements in technology.
Amos has served as president of Guide Dogs Singapore and chairman of the board for Guide Dogs for the Blind in the UK where he aligned Guide Dogs to become a multi-service, user centric charity.
Saurabh Nimsarkar
Staff UI/UX Designer
Saurabh Nimsarkar, holding dual master's degrees in transportation design from the esteemed Indian Institute of Technology, Bombay, and ArtCenter College of Design, Pasadena, has collaborated with renowned names such as Godrej and Boyce, Honda R&D, Kitty Hawk, the Mayor's Office of Los Angeles, Urban Movement Labs, and Michael Neumayr Design.Currently, as a Staff UI/UX Designer at Wisk Aero LLC, he focuses on creating designs that are both accessible and inclusive.
Transitioning from engineering, Nimsarkar evolved into a 'Physical and Digital Experience Designer', integrating a deep understanding of diverse cultures. Committed to exploring alternative experiences and futures, he challenges conventional thinking while considering societal, cultural, and environmental impacts. His work spans various scales, from designing micro mobility to entire cities, and includes projects on Hyperloop, autonomous cars, flying cars, public transit and civic design for Los Angeles. Employing a range of methodologies and engaging tactics, Nimsarkar dives deep into individuals' aspirations and challenges, crafting solutions that are not only inclusive but also resonate meaningfully with the users.
Thomas Reid
Host and Producer
Thomas Reid is the host and producer of Reid My Mind Radio, a podcast featuring compelling people impacted by all degrees of blindness and disability. Occasionally, he shares some of his own experiences as a man adjusting to becoming Blind as an adult. Through his annual season called "Flipping the Script on Audio Description" Reid explores the art by going beyond surface level topics and examining its implications on the community.
A member of the Social Audio Description Collective and a freelance Audio Description Narrator, Thomas has appeared on projects for Netflix, HBO Max, Hulu, PBS and more. He provides consultations for independent filmmakers, film festivals, co-facilitates workshops and serves as moderator or panelist for discussions on audio description and content accessibility.
Thomas Reid a brown skin Black man with a smooth shaven bald head and full neat beard with a sprinkling of salt and pepper, smiles into the camera. He wears dark shades and a Grey and black sweater with a Black turtle neck.
Stuart Russell
Professor of Computer Science
Stuart Russell is a Professor of Computer Science at the University of California at Berkeley, holder of the Smith-Zadeh Chair in Engineering, and Director of the Center for Human-Compatible AI and the Kavli Center for Ethics, Science, and the Public. He is a recipient of the IJCAI Computers and Thought Award, the IJCAI Research Excellence Award, and the ACM Allen Newell Award. From 2012-14 he held the Chaire Blaise Pascal in Paris. In 2021 he received the OBE from Her Majesty Queen Elizabeth and gave the BBC Reith Lectures. He is an Honorary Fellow of Wadham College, Oxford, an Andrew Carnegie Fellow, an AI2050 Senior Fellow, and a Fellow of AAAI, ACM, and AAAS. His book "Artificial Intelligence: A Modern Approach" (with Peter Norvig) is the standard text in AI, used in over 1500 universities in 135 countries. His research covers a wide range of topics in artificial intelligence, with a current emphasis on the long-term future of artificial intelligence and its relation to humanity. He has developed a new global seismic monitoring system for the nuclear-test-ban treaty and is currently working to ban lethal autonomous weapons.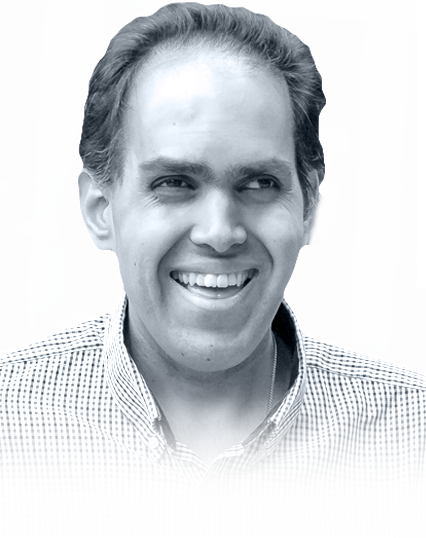 Saqib Shaikh
Co-founder of Seeing AI
At Microsoft, Saqib Shaikh leads teams of engineers to blend emerging technologies with natural user experiences to empower people with disabilities to achieve more – and thus to create a more inclusive world for all.
His latest project, Seeing AI, enables someone who is visually impaired to hold up their phone, and hear more about the text, people, and objects in their surroundings. It has won multiple awards, and been called "life changing" by users. Shaikh has demonstrated his work to the UK Prime Minister, and to the House of Lords. The video of the original prototype has been viewed over three million times.
Shaikh holds a BSc in Computer Science (graduating top of his class), and an MSc in Artificial Intelligence. He has been recognized by the British Computer Society as the Young IT Practitioner of the Year.
Mike Shebanek
Head of Accessibility
Mike Shebanek has held product leadership roles at tech giants Apple, Yahoo and Facebook in a technology career spanning more than 30 years. He was product manager for the original iMac and iPad and led the creation of the VoiceOver screenreader and other accessibility features now found in every Mac, iPad and iPhone. Mike has been head of Accessibility at Apple, Yahoo, Verizon Media, and is currently head of Accessibility at Meta. He was also instrumental in founding several pioneering industry-wide Accessibility initiatives including Teach Access, the Disability Collection, and XR Access. He holds several technology patents, is an author, guest speaker, and recently served as Vice-Chair on the Board of Directors at the LightHouse for the Blind in San Francisco.
Isabel Del Castillo Solís
Access Technology Specialist
Isabel specializes in access technology testing. She is the primary force behind PAC's work on the ARIA-AT project, having contributed over 5,000 assertions relating to the expected behavior of screen readers on the web. Elsewhere, she is a graduate in Law, holds a Masters in Education, and is constantly expanding her repertoire of cakes and other baked treats to sell.
Aske Stampe
Product Designer
Aske, a 2019 graduate with a master's degree in Information Studies from Aarhus University, joined Be My Eyes in 2021 as a dedicated UX designer. With a strong foundation in user-centered design, Aske is committed to ensuring a great user experience across all Be My Eyes products and platforms.
Greg Stilson
Head of Global Technology Innovation
Greg Stilson joined The American Printing House for the Blind (APH) in January of 2020 but has been building technology solutions for those who are blind or low vision for the past 15 years. While at HumanWare, a leading assistive technology manufacturer, Greg lead the development of such products as the BrailleNote Touch braille tablet, Trekker Breeze talking GPS device, Brailliant braille displays, and VictorReader accessible audio book devices, among others. He spent two years with a startup company Aira, developing the Aira app and smart glasses platform, to create on-demand visual information. This year he joined APH to further develop access solutions for students in the classroom or virtually learning. When not working, Greg lives in Madison WI with his wife and two children. He is a huge sports fan, and loves wine making and home brewing.
Ki Kwang Sung
Co-founder/CBDO
Ki studied computer science at the university of Utah. He was fascinated by startups and entrepreneurs in Silicon Valley and always enjoyed building software programs for his friends to do something easier than ever. He was inspired to apply his tech entrepreneurship to make the world more accessible by providing innovative hardware and software tools for the visually impaired. So he established Dot Inc. and built revolutionary tactile display that brings graphics and images in tactile so that blind people can access the world better. With the tactile display, he won the Titanium award at Cannes Innovations in 2022.
Alice Turner
Director of Community and Corporate Relations
Alice Turner serves as Director of Community and Corporate Relations at Vista Center for the Blind and Visually Impaired, headquartered in Palo Alto, CA. As a member of the Leadership Team, Alice has a multi-layered role, where she interfaces with Corporate Partners and the community at large, to include service delivery partners, industry associations, technology companies and technology partners.
After her own vision loss, Alice came to Vista Center as an accomplished corporate professional, Due to the services she received at that time, which enabled her to continue her career as the Training and Development Manager for a large confectionary retail and manufacturing corporation in the Bay Area. Alice's leadership resulted in significant growth in corporate and community relationships for Vista Center and Alice is active in state and national consumer organizations for the blind and low vision community, and leads a statewide affiliate for guide dog handlers.
True to her personal belief that vision loss need not be a barrier to a full and independent life, Alice has joined her passion and commitment to exemplary Corporate and Community partnerships resulting in Vista Center serving as a assistive technology consulting service.
Ms. Turner's personal mission is aligned with Vista Center's mission. She is a well-known advocate and user of the many tools and technologies typically used by the Blind and Low-Vision Community.
Uri Tzarnotzky
Director of Product Design
Beginning in 2011, Uri Tzarnotzky has led the exterior, interior, user interface, and user experience design for six generations of aircraft at Wisk. As Director of Product Design, he manages and leads a multidisciplinary team of designers in Wisk's in-house Product Design Group and studio facility. Together, they research, envision, prototype, test, and iterate toward delivering safe, everyday flight to everyone. Uri seeks inspiration directly from the people he aims to serve. The team regularly invites and relies on the feedback, insight, and experience of potential users.
Uri holds a Master of Sciences degree in Industrial Design from Art Center College of Design in Pasadena, and a Bachelor of Arts degree in Architecture from the University of California at Berkeley. He is an instrument-rated private pilot, catamaran sailor, inventor of over a dozen patents, and creator of products for a variety of industries including robotics, consumer electronics, and medicine. Most importantly, he is the proud father of two future designers.
Dr. Sheri Wells-Jensen
Associate Professor
Dr. Sheri Wells-Jensen, Ph.D., is an Associate Professor in the Department of English and Co-Director of the English for Speakers of Other Languages (ESOL) Program at Bowling Green State University (BGSU). She also coordinates BGSU's minor in Linguistics. Dr. Wells-Jensen is a linguist whose research interests are in psycholinguistics (especially errors in speech), language preservation, braille, phonetics, and xenolinguistics.
More Speakers to Come