2022 Speakers
The following speakers appeared at Sight Tech Global on December 7–8, 2022.
See the 2021 speakers here.
Jennison Asuncion
Head of Accessibility Engineering Evangelism
Jennison has been working in the digital accessibility space since 2006, beginning on RBC's IT Accessibility Team in Toronto. He moved to the Silicon Valley in 2013 to join LinkedIn, where he is Currently their Head of Accessibility Engineering Evangelism. Jennison co-founded Global Accessibility Awareness Day (GAAD) in 2012. Taking place on the 3rd Thursday of May, GAAD features events driving conversation around digital access and inclusion targeted mainly at the everyday tech professional. On the occasion of GAAD's 10th anniversary in 2021, Jennison co-founded the GAAD Foundation, whose mission is to disrupt the culture of technology and digital product development to include accessibility as a core requirement. In 2020, Business Insider named Jennison "1 of 30 power players helping new CEO Ryan Roslansky run LinkedIn."
Zachary Bastien
Manager, Strategic Alliances
Zachary Bastian (JD 2012, George Washington University Law School) leads disability, consumer, and senior partnerships for Verizon. In 2019, he received CTA's Technology and Standards Achievement Award. Zachary serves on the FCC's Disability Advisory Committee and numerous non-profit boards.
Brandon Biggs
Engineer
Brandon Biggs is an entrepreneur, researcher, inclusive designer, developer, and life-long learner. He is an engineer at the Smith-Kettlewell Eye Research Institute, PhD Student at the Georgia Institute of Technology, CFO at Sonja Biggs Educational Services, and the CEO of XR Navigation. He is almost completely blind from Lebers Congenital Amaurosis (LCA). His primary work centers around building tools to may geographic information and virtual reality non-visual. He leverages his lived experience coupled with human centered inclusive design principles to create solutions that create lasting and sustainable impact. To achieve this goal, Brandon is half entrepreneur and half academic. To experience his work, visit audiom.net or brandonkeithbiggs.com.
Eric Bridges
Executive Director
In June of 2007, Eric Bridges joined the staff of the American Council of the Blind as the director of advocacy and governmental affairs, representing ACB's legislative and regulatory priorities on Capitol Hill and in the executive branch. His contributions were critical in the passage and implementation of such key legislation as the 21st Century Communications and Video Accessibility Act of 2010, the Pedestrian Safety Enhancement Act, and the Prescription Drug Labeling Act that was incorporated into the FDA Safety and Innovation Act in 2012.

In 2013, Eric became ACB's Director of External Relations and Policy. In this role, he cultivated countless key relationships with representatives of business, industry, ACB members, and the general public, as well as government officials, policy makers and agency staff. These types of relationships have become essential to ACB and its success in advocacy and legislative arenas.
On November 1, 2015, ACB's board of directors appointed Eric to the position of Executive Director. In this role, Eric is responsible for overseeing the day-to-day operations of ACB's national office in Alexandria, Virginia and its administrative office in Minneapolis, Minnesota.
Eric is a respected national leader with significant experience in leading a twenty thousand member national consumer organization of the blind and visually impaired. He is recognized as a results-driven, valued strategic partner with an exceptional track record of initiating and achieving successful outcomes for both consumers and business.
Allison Burdett
Associate Vice President, Visual Impairment and Developmental Disabilities Services
Allison Burdett has worked in the field of disability services since 2008 and currently serves as Associate Vice President, Visual Impairment & Developmental Disabilities Services . In her role Ms. Burdett liaisons with numerous government agencies and community partners including school districts, the California Department of Rehabilitation, California Regional Centers, and the Los Angeles Department of Children and Family Services. Ms. Burdett oversees programs that span Southern and Northern California including rehabilitation and training programs for transition-age youth and adults with visual impairments, a non-public K-12 Special Education School, Group Homes department, Early Intervention Programs, and Recreation Services. Ms. Burdett graduated from Westmont College in Santa Barbara, CA with a Bachelor of Science degree in Kinesiology. She holds a Master of Arts degree in Special Education from San Francisco State University and is certified through ACVREP as an Orientation and Mobility Specialist.
Jazmin Cano
Accessibility Product Manager
Jazmin Cano is the Accessibility Product Manager at Owlchemy Labs. She's spent seven years in the Virtual Reality space building products that are inclusive and intuitive. She has dedicated the last two years to accessibility in games and is currently working on making VR for everyone.
Anna Capezzera
Director, Audio Description Operations
Anna Capezzera began her career in Audio Description as an AD Writer in 2008. In her first year as an AD writer, she had the pleasure of sharing writing duties with colleagues on the Pixar title UP. Since then, she has written AD for hundreds of projects, including Orange is the New Black, Jessica Jones, Star Wars: Episodes VII, VIII, & IX, Avengers: Infinity War & Endgame, and She-Hulk. As the Director of Audio Description Operations at Deluxe, she is dedicated to working with her team to create the best Audio Description they can and spearheaded having all Asian-American AD writers and voice actors for Marvel's Shang-Chi and The Legend of The Ten Rings as part of bringing greater diversity and inclusion to the field of AD. She was nominated along with colleagues from Disney and Marvel for the DEG TechOps Localization Trailblazer Award for ensuring accessibility to a QR code Easter egg in Moon Knight and also serves as a Subject Matter Expert on the ACVREP's committee to create a certification for Audio Describers.
Devin Coldewey
Writer & Photographer
Devin Coldewey is a Seattle-based writer and photographer. He first wrote for TechCrunch in 2007. He has also written for MSNBC.com, NBC News, DPReview, The Economist/GE's Look Ahead, and others.
Jeffrey Colón
Director of Access Technology
Jeffrey Colón, who is blind, has worked for more than 23 years in some of the leading companies and organizations in the Access Technology field. Jeffrey has extensive knowledge on technologies such as screen readers, magnification devices, braille displays, smart phones and smart speakers. "When I think about Access Technology (AT), I see something that is part of me; this little friend that accompanies you every way you go. Access Technology is sharing a smile with your student when they master a skill, complete their training or they find a new job. Is enjoying the success of your team members and see them grow. Is getting excited when you establish connections that inspire people to help our community."
James Coughlan
Director, Rehabilitation Engineering Research Center
Dr. James Coughlan is a senior scientist at the Smith-Kettlewell Eye Research Institute, where he is Director of the Rehabilitation Engineering Research Center (RERC) on Blindness and Low Vision. Dr. Coughlan received his Ph.D. in Physics from Harvard University.
Bill Curtis-Davidson
Co-Director
Bill Curtis-Davidson is a Senior Consultant for Wheelhouse Group, and a Co-Director of the Partnership on Employment and Accessible Technology (PEAT), a policy initiative funded by the U.S. Department of Labor's Office of Disability Employment Policy (ODEP). PEAT promotes the employment and retention of people with disabilities in the workforce through development and adoption of accessible technology including emerging technologies like AI, XR and Automated Vehicles. Bill has 20+ years' product and services design experience and has served in roles related to UX and accessibility at Magic Leap, Level Access, IBM and Georgia Tech. Bill is a regular contributor to industry accessibility practices and standards development, and has advised numerous government advisory committees, standards development organizations, and industry associations.
Ned Desmond
Founder and Executive Producer
Ned Desmond is Sight Tech Global's founder and executive producer and was the chief operating officer at TechCrunch from 2012-2020. Prior to that Ned started two media brands, was a Fortune senior correspondent and a Time magazine bureau chief, in New Delhi and Tokyo.
Caroline Desrosiers
Founder & CEO
Caroline Desrosiers is the Founder & CEO of Scribely, a company on a mission to make images and videos more accessible to blind and visually-impaired people and more discoverable to search engines. Scribely's team of expert writers specialize in writing alt text for images and audio description for videos, helping digital media providers create born-accessible visual content for a more inclusive, equitable, and sustainable world. Caroline is a member of the W3C Alt Text Subgroup, working to develop standards and best practices for accessible descriptions, as well as a co-host of Say My Meme, a Be My Eyes podcast that describes the internet's best memes for those who cannot see them.
Dave Ferrucci
Founder & CEO
Dave Ferrucci is an award-winning Artificial Intelligence researcher who started and led the IBM Watson team from its inception through its landmark Jeopardy success in 2011. Dr. Ferrucci's more than 25 years in AI and his passion to see computers fluently think, learn, and communicate inspired him to found Elemental Cognition (EC) in 2015. EC's Hybrid AI combines multiple AI techniques into a novel architecture that delivers expertise in a way that can be understood and trusted. It explores methods of learning that result in explicable models of intelligence and cross-industry applications. EC's mission is to accelerate and improve the quality and explicability of human decision-making in the face of growing complexity, shortages of accessible expertise, and overwhelming data. Dr. Ferrucci graduated from Rensselaer Polytechnic Institute with a Ph.D. in Computer Science and has over 100 patents and publications. He worked at IBM Research, where he was named an IBM Fellow, and at Bridgewater Associates, directing the firm's AI research. He has keynoted at highly distinguished venues around the world. Dr. Ferrucci serves as a member of the Connecticut Academy of Science and Engineering and is an Adjunct Professor of Management and Organizations at the Kellogg School of Management at Northwestern University.
Brian Fischler
Brian Fischler is a blind comedian and technology specialist. He teaches other blind people how to use assistive technology, and was thrilled to once hear about a client getting assigned Brian as their trainer, and the client asking, Brian Fischler the comedian? Brian started his career off in Hollywood, but when those dreams began to fall apart along with his vision deteriorating, Brian moved back to New York City. Always being creative, Brian got involved with performing stand up comedy. He has been on over 100 comedy stages across the country, appeared on Top Gear USA, The Today Show, and several other online and TV productions. Brian is the Founder of Laugh For Sight, a benefit that has featured over 100 national headlining comedians including Robert Klein, Jerry Seinfeld, Jim Gaffigan, and Sarah Silverman. Brian is the Host of That Real Blind Tech Show, a podcast that discusses the good and bad of assistive technology, and Brian is also the Founder of The all Blind Football League on Yahoo Fantasy, now in its 6th season, and recently featured in a mini documentary on the Yahoo YouTube Channel.
Peter Galbraith
Accessibility Engineer
Peter Galbraith is an engineer and designer with a focus on developing new and unique gameplay and interactions for Virtual Reality projects. His passion for accessibility is a major driving factor of his work and led to the creation of his current role as Accessibility Engineer at Owlchemy Labs. He's worked on several multi-platform VR titles including the award-winning "Job Simulator" and "Vacation Simulator", the Emmy Award-nominated "Rick and Morty: Virtual Rick-ality", and Owlchemy Labs' most recent game "Cosmonious High".
John Glass
Chairman of the Board
John Glass is a retired tech professional. He led the merger of the Santa Clara Valley Blind Center with Vista Center three years ago and currently serves as Chair of the Vista Center Board of Directors. Active in the community, John also serves on the boards of Hatlen Center Advisory, Silicon Valley Council of the Blind and the Saratoga Amateur Radio Association.
Aaron Gluck
Ph.D. candidate in Human-Centered Computing
Aaron is a fourth year Ph.D. candidate in Human-Centered Computing at Clemson University. His research lies at the intersection of accessibility, virtual reality (VR), and human-computer interaction. His VR research focuses on understanding the needs and abilities of older adults and people with disabilities while interacting with commercial-off-the-shelf VR systems and how to implement VR application features and hardware modifications to minimize VR accessibility barriers for these populations.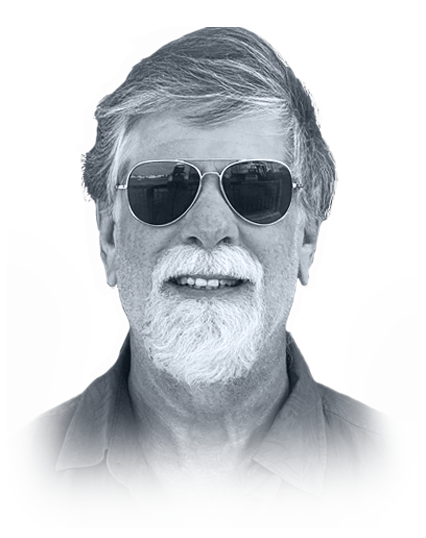 Larry Goldberg
Accessibility Sensei & Technology Consultant
Most recently Larry was Head of Accessibility at Yahoo where he directed a dedicated team of accessibility professionals and coordinates with thousands of designers and developers to ensure that Yahoo's  many products, services and media offerings are as accessible as possible for people with disabilities. Larry previously worked at WGBH Boston, where he founded and directed its National Center for Accessible Media (NCAM) and where he was directly involved in such ground-breaking legislation as the TV Decoder Circuitry Act, The Telecommunications Act of 1996 and the 21st Century Communications and Video.
Lucy Greco
Lucy Greco is a passionate accessibility advocate that has been blind from birth. She loves technology and what it can do to liberate people with various disabilities. Lucy has been in the technology field for over 30 years and loves helping people make their products the best that they can be.
Danna Gurari
Asst. Professor, Founding Director, Image & Video Computing group
Danna Gurari is an Assistant Professor as well as Founding Director of the Image and Video Computing group in the Computer Science Department at University of Colorado Boulder. Her group focuses on creating computing systems that enable and accelerate the analysis of visual information. Her research interests span computer vision, machine learning, human computation, crowdsourcing, human computer interaction, accessibility, and (bio)medical image analysis. Her work has been recognized with the 2020 Best Paper Honorable Mention Award at CSCW, 2020 SIG-USE Innovation Award at ASIS&T, 2017 Best Paper Honorable Mention Award at CHI, Researcher Excellence Award from the Boston University Computer Science Department in 2015, 2014 Best Paper Award for Innovative Idea at MICCAI IMIC, and 2013 Best Paper Award at WACV. Gurari's research has been supported by the National Science Foundation, Silicon Valley Community Foundation's Chan Zuckerberg Initiative, Microsoft, Adobe, and Amazon. She received her Ph.D. from Boston University's Computer Science Department (advised by Dr. Margrit Betke), then served as a postdoctoral fellow in the Computer Science Department at University of Texas at Austin (supervised by Dr. Kristen Grauman), and then served as an Assistant Professor in the School of Information at University of Texas at Austin (UT-Austin), where she still holds an affiliation as a Research Fellow. Before that, she held industry positions at two leading technology companies: Boulder Imaging and Raytheon.
Merve Hickok
Founder
Merve Hickok is the founder of AIethicist.org and Lighthouse Career Consulting. She is a social researcher, trainer, and consultant working on AI ethics, policy and regulation. She focuses on AI bias, impact of AI systems on fundamental rights, democratic values, and social justice. She provides consultancy and training services to private & public organizations on Responsible AI – ethical and responsible development, use and governance of AI. Merve is a Data Ethics Lecturer at University of Michigan; Research Director at Center for AI & Digital Policy, and also works with several non-profit organizations globally to advance both the academic and professional research in this field for underrepresented groups. She has been recognized by a number of organizations – most recently as one of the 100 Brilliant Women in AI Ethics™ – 2021, and as Runner-up for Responsible AI Leader of the Year – 2022 (Women in AI). Merve was previously a VP at Bank of America Merrill Lynch, and held senior roles in recruitment technologies, benchmarking, and diversity recruitment across more than 27 countries. She is a SHRM Senior Certified Professional.
Dean Hudson
Accessibility Evangelist
Dean Hudson is the accessibility evangelist on the accessibility team at Apple.
Alexa Huth
Director of Strategic Communications
Alexa Huth is the Director of Strategic Communications for The Partnership on Employment & Accessible Technology (PEAT). In this role, she leverages her lived experience as a person with disabilities to inform the content that PEAT creates. Prior to joining PEAT, Alexa worked in international public relations for Startup City Fukuoka and co-authored the book "Undefined World: Life in CX & Beyond."
Areeba Kamal
Accessibility Product Manager
Areeba Kamal is the product manager for accessibility at Apple.
Eric Ju Yoon Kim
Co-founder/CEO
Eric was always fascinated by technology and the whole silicon valley culture while growing up in South Korea. After high school, he attended the University of Washington, was active in the Lavin Entrepreneurship Program and Founders Institute, and established two social/commerce startups at UW. While in Seattle, he was inspired, partially through his church work, to apply his tech entrepreneurship to help visually impaired and disabled people live more independently through innovative hardware and software. So, he returned to South Korea to establish Dot Inc. and succeeded in developing a revolutionary tactile display (Dot Pad / Dot display) that empowers the blind community with access to graphics and images in tactile. He was selected by Forbes 30 under 30 Asia, 2017 – Social entrepreneur and awarded Extreme Tech Challenge 2021 – Global winner / Enabling technology.
Matt King
Accessibility Technical Program Manager
Matt is a Technical Program Manager for Facebook Accessibility where he leads work to provide people with disabilities the same power to connect and build community enjoyed by others. In addition to shaping Facebook product accessibility, he drives industry-wide efforts to elevate the global accessibility ecosystem via open standards as chair of multiple World Wide Web Consortium projects.
Matt has been immersed in accessibility technology and advocacy since his days studying electrical engineering and music at the University of Notre Dame when progression of his retinitis pigmentosa forced him to embrace the white cane, braille, and screen readers as essential. In 1989 he began his career at IBM as an electrical engineer. After moving into software engineering, he stumbled into an opportunity to use his engineering skills to advance accessibility. Breaking down barriers to accessibility and inclusion has since been both his profession and mission. While focused on pushing technological boundaries, he also strives to help redefine cultural expectations of people with disabilities. His mantra while competing in tandem cycling at three Paralympic games was "Blindness disables eyes, not life."
Peter Korn
Director of Accessibility, Devices & Services
Peter Korn is the director of accessibility for Amazon's Devices & Services organization. He led development of the VoiceView screen reader for Fire TV, Fire tablets, and Kindle devices; magnification, Text Banner assistive technology, and hearing aid connectivity for Fire TV; and extra-large fonts to Fire tablets, as well as Switch Access for people with motor impairments. He initiated the first access features for voice interfaces: Alexa Captions and Tap to Alexa, as well as Show and Tellfor Alexa. He facilitated key improvements to React Native accessibility, technology used by hundreds of applications that can all now be far more accessible. He collaborated with Prime Video, helping bring over 3,600 audio described titles and hundreds of thousands of closed captioned titles to the Prime Video catalog. And he helped develop the accessibility features of Amazon Hub Locker—the first delivery and return kiosk that is self-voicing, and accessible to people who are blind or low vision, as well as for people who need an accessible locker height (within ADA reach ranges). Taken all together, millions of people today use the accessibility features built into Amazon devices.
Charles LaPierre
Principal, Accessibility and Content Quality Architect
Charles LaPierre, Principal, Accessibility and Content Quality Architect at Benetech, has over 25 years' accessibility development experience and has been a pioneer in accessible product development since 1993. Charles currently is an active member of multiple W3C Standards working groups. Charles is the technical architect of our new Global Certified Accessible (GCA) initiative at Benetech to certify publisher content as conforming to the EPUB Accessibility Specification. Charles has a bachelor's and master's degree in Electrical Engineering from Carleton University, Ottawa, Canada.
Charles Leclercq
CEO
Charles Leclercq has a background in video games, from 2009 to 2014 he worked for Ubisoft as a designer and creative manager on franchises like Assassin's Creed, Tintin and Prince of Persia and worked in R&D on early prototypes of Microsoft Kinect and Nintendo WiiU. Charles found video games interesting because they use storytelling techniques combined with visuals and audio language constructs that make gamers complete complex tasks while having fun and being immersed in a narrative. Great games always make use of new technologies in intuitive and user-friendly ways. What if those methodologies were used to solve real-life problems? With this question in mind, CL attended the Innovation Design Engineering 2 years program at the Royal College of Art and Imperial College London in order to collaborate with people from different backgrounds and spur innovation. At the end of the program he founded Kodama, an 3D/ XR-mouse that empowered anyone to create in 3D by freely manipulating 3D objects as if they were real. The interface was based on a magnetic field technology, CL patented. He then joined the Future Experience Technology team at the BBC R&D to lead the AR as a public service team which explored the potential of AR. During the Covid-19 lockdown, the team created an AR version of the famous Glastonbury Festival, where users could place virtual stages in their homes, gardens or parks and discover new artists by walking around their own curated space, as one would approach a stage, the music from other stages would fade away as the main stage would become louder. This experience highlighted the potential of creating audio experiences combined with GPS and spatial data, aka Audio Augmented Reality. As such CL joined the former Horus Sight startup and rebooted the company into ARx: augmenting reality with meaningful audio for blind and low vision.
Clayton Lewis
Emeritus Professor of Computer Science
Clayton Lewis is Emeritus Professor of Computer Science at the University of Colorado Boulder. Lewis served previously as Co-Director for Technology for the Coleman Institute for Cognitive Disabilities, and Fellow of the Institute of Cognitive Science, at CU. He is known for his research on evaluation methods in user interface design. He has also contributed to cognitive assistive technology, to programming language design, to educational technology, and to cognitive theory in causal attribution and learning. He has been honored by appointment to the ACM SIGCHI Academy, by the SIGCHI Social Impact Award, and by the ACM SIGACCESS Outstanding Contribution Award.
Karae Lisle
Chief Executive Officer
Karae Lisle has more than 20 years of leadership experience in both the private and non-profit sectors, and currently serves as the CEO of Vista Center for the Blind and Visually Impaired. Early on, Karae worked in the tech sector, beginning with a sales support role at Burroughs Corporation, progressing through client-facing and revenue generating roles, to executive management in a variety of early-stage software firms. Moving to California in 1998 to work for Oracle's inaugural CRM initiative, she later founded a boutique strategy consulting firm serving tech start-ups. Karae went on to join Shelter Network as CEO in 2011, and spearheaded the merger between nonprofits, InnVision and Shelter Network, (now LifeMoves, $20M budget) which created the largest provider of homeless shelter and services for Silicon Valley, providing 1000 beds (nightly) to individuals, families, veterans.
Including her role on the Vista Center Board of Directors, Karae's community engagement includes serving on the boards of the Harvard Business School No. Calif. Alumni Association, and as the Chair of Mercado Global, a nonprofit serving indigenous Guatemalan women. She served as an Adjunct Professor at the University of San Francisco, and San Jose State in the MBA, MS, and undergraduate programs from 2000 to 2010. Karae attended Stanford Business School Nonprofit Executive program and holds an MBA from the Harvard Business School, after receiving a BS in Management Information Systems from Florida State University.
Gary Marcus
Founder and Executive Chairman
Gary Marcus is a leading voice in artificial intelligence. He is a scientist, best-selling author, and serial entrepreneur (founder of  Geometric.AI, acquired by Uber). He is well-known for his challenges to contemporary AI, anticipating many of the current problems decades in advance, and for his research in human language development and cognitive neuroscience. An Emeritus Professor of Psychology and Neural Science at NYU, he is the author of five books, including, The Algebraic Mind, Kluge, The Birth of the Mind, and the New York Times Bestseller Guitar Zero. He has often contributed to The New Yorker, Wired, and The New York Times. His most recent book, Rebooting AI, with Ernest Davis, is one of Forbes's 7 Must Read Books in AI.
Dr. Louis-Philippe Massé
Vice-president of Product Innovation and Technologies
Dr Louis-Philippe Massé has a Doctorate in Physics. He worked for more than 20 years in the industries of fiber optics, 2D and 3D sensor design as we as in product development in the field of metrology and product inspection. He occupied positions in sales and corporate management. He started at HumanWare as the Director of Product Management. He is currently Vice-president of Product Innovation and Technologies where he is responsible for product management, development as well as emerging technology assessment.
Mike May
Chief Evangelist
Mike May has been an innovator of many technologies including navigation systems that improve the independence of people who are blind. In 1999, he founded Sendero Group, developers of the first accessible GPS and talking map software. Mike has been the Principal Investigator on five federally funded grants for the research and development of accessible wayfinding technology for individuals with disabilities. Now he is continuing to work on that passion with GoodMaps to develop a seamless outdoor to indoor navigation solution – and to finally solve the "final frustrating fifty feet" problem.
Mike was totally blinded at age three from an explosion of calcium carbide. He grew up believing he was lucky to be blind and still alive. Mike has a profound sense of adventure. Mike has met Presidents Carter, Reagan, Clinton and Obama. A story of Mike's adventures is told in Robert Kurson's best-selling book, Crashing Through. His mottos are "there is always a way" and "it's better to travel hopefully than to arrive."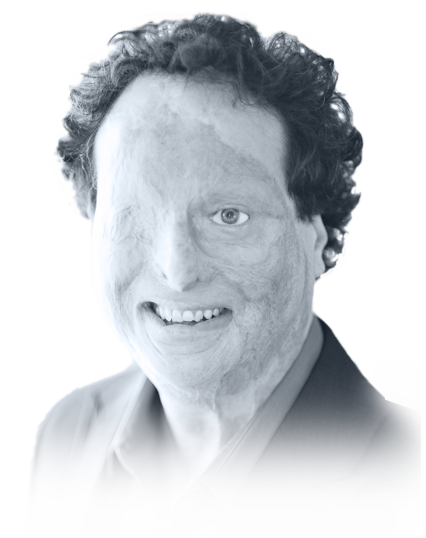 Dr. Joshua Miele
Principal Accessibility Researcher
Dr. Joshua Miele is a blind scientist, community leader, and inventor with a history of developing innovative information-accessibility solutions for blind people. In 2021, Miele was named a MacArthur Fellow for developing devices to enable blind and visually impaired people access to everyday technologies and digital information. Currently, Miele is a principal accessibility researcher at Amazon, where he helps guide the non-visual customer experience for device accessibility, and advises widely across Amazon on inclusive design and research methods. His work integrates disability-inclusive design, accessibility engineering, disability studies, and other disciplines, applying emerging technologies and trends to a range of information accessibility challenges. Prior to Amazon, Miele worked at the Smith-Kettlewell Rehabilitation Engineering Research Center on Blindness and Low Vision, leading a team of engineers and scientists dedicated to addressing accessible information challenges in education, employment, and entertainment. He is the former President of the Board of Directors of the San Francisco LightHouse for the Blind and Visually Impaired, where he cofounded LightHouse Labs, a Bay Area think tank committed to tightening ties between technology innovators and the blind community. Miele holds a bachelor's degree in physics and a Ph.D. in psychoacoustics from the University of California at Berkeley.
Shubh Mittal
Founder
Shubh founded Seleste 2 years ago to make high-quality smart glasses for people with vision loss while keeping them affordable. He's always been interested in smart glass technology and got the idea in university while thinking of ways to help his visually impaired friend. He studied Computer science at the University of British Columbia and has previously worked as a software developer and product manager at companies like Amazon and Deloitte. In his free time he also volunteers with the Canadian National Goalball Team and for blind hockey and blind golf.
Cecily Morrison
Principal Researcher, Microsoft Research Cambridge
Cecily Morrison is a Principal Researcher in the Human Experience & Design community at Microsoft Research Cambridge. Her research lies at the intersection of Human-Computer Interaction and Artificial Intelligence. She is currently leading a team focused on creating the next generation of visual agents for people who are blind and low vision. Cecily shares life with her partner and two children, one of whom is blind.
Hema Natarajan
Product Manager
Hema  Natarajan is Head of Product for PageAI and Bookshare Reade r Suite at Benetech and  is passionate about advancing equity in STEM education. Through her current role, she is striving to apply the power of technology to make STEM materials accessible for students with disabilities. Prior to Benetech,  Hema  has spent more than 12 years building and scaling impactful products and partnerships at companies like Microsoft and Meta.  Hema  holds a Master of Business Administration degree from the University of Washington and a Bachelor of Engineering from CIT.
Matthew Panzarino
Editor-in-Chief
Matthew Panzarino has been a retail jockey, and he founded a professional photography business, as well as a news blog covering the Apple ecosystem. He has served as News Editor and Managing Editor at The Next Web and is now Editor-In-Chief at TechCrunch. He has made a name for himself in the tech media world as a writer and editor, relentlessly covering Apple and Twitter, in addition to a broad range of startups in the fields of robotics, computer vision, AI, fashion, VR, AR and more. Owns shares in ETFs. Contact Matthew at matthew@techcrunch.com PGP Key: https://keybase.io/panzer
Smit Patel
Co-founder
Smit is the only blind computer science student at the University of Victoria. He has worked as a software developer and A.I engineer for 2 years at companies like Telus. His mission is to stretch the limits of what a person with vision loss can do and came on board at Seleste to leverage technology to empower others in the vision loss community to reach their full potential.
Eric Pearson
Home Entertainment Product Supervisor
Eric Pearson is the Home Entertainment Product Supervisor at Pixar Animation Studios, where he plays an operational and strategic planning role, helping the studio deliver the best quality feature, short film and episodic content for home consumers around the world. Mr. Pearson graduated from UC Davis with a B.S. in mechanical engineering and a minor in comparative literature, and has a wide range of professional experiences from film production to software development to marketing strategy. Away from work, he enjoys spending time with his family, exercising, and writing.
Tom Pey
CEO and Founder
Tom Pey is the CEO and Founder of Waymap, a ground-breaking mobile navigation tool, built initially for visually impaired people and people with other disabilities, but growing to serve the everyday urban commuter. At the age of 39, Tom lost his sight and decided to change career. Formerly an international banker, he is now fully devoted to developing tools that support the needs of blind and partially sighted people, which culminated in his development and release of Waymap. Waymap technology does not use GPS, is accurate up to one metre of its destination, requires no installation of physical infrastructure and operates regardless of cell phone signal strength. The company is based in London and has offices in Washington, D.C. He created the app based on his own experiences with the immense challenge of navigating public spaces as a blind person. He is an expert in how technology can help those with disabilities live more normal lives, and how universal design creates more valuable products for the everyday consumer.
Laura Post
Laura Post is a voice actress known for her work in animation, video games, and audio description. In her over ten years of experience working as an audio description narrator, she has had the honor of working on such films as Everything Everywhere All at Once, Wonder Woman, and Lady and the Tramp, as well as a number of Pixar shorts including Float, Purl, Wind, Loop,and Nona. She has also provided the narration for many TV and streaming series including Wandavision, Riverdale, You, Mickey Mouse Funhouse, and Severance.
Samuel Proulx
Accessibility Evangelist
Samuel Proulx is the Accessibility Evangelist at Fable, a leading accessibility testing platform powered by people with disabilities. As a blind individual, Sam knows and values the importance of accessibility in all aspects of life and is a strong advocate for the inclusion of people with disabilities in the digital world. Sam brings his previous experience as Fable's community manager, plus life-long advocacy for himself and others, to his role as Evangelist.
Clark Rachfal
Director of Advocacy and Governmental Affairs
Clark Rachfal is the Director of Advocacy and Governmental Affairs for the American Council of the Blind (ACB). In this role, he leads ACB's legislative and regulatory agendas, as well as member-driven and individual advocacy efforts, to further the organization's mission of security, independence, equality and opportunity for all people who are blind and experiencing vision loss.
Clark embraces the ACB core values of integrity and honesty, respect, collaboration, flexibility, and initiative in all that he does to support the necessary changes required for successful interventions of equality. He represents ACB on various technology and communications accessibility boards as well as the Federal Communications Commission's Disability Advisory Committee and Consumer Advisory Committee.
Prior to joining ACB, Clark served in public policy positions for National Industries for the Blind, and Verizon Communications, Inc. In addition to his policy background, Clark is a Paralympian and World Champion in the sport of tandem cycling. Clark holds a bachelor of science degree from Towson University in political science and economics, and lives in Alexandria, Virginia, with his wife, Greta, and their two dogs, Summit and Cricket.
James Rath
Filmmaker, Accessibility Advocate, and Gamer
James Rath is legally blind content creator, filmmaker, accessibility advocate, and gamer. Among the first YouTubers to have a sitdown interview with Apple's CEO, Tim Cook, to discuss accessibility practices within tech. Rath is currently in production for a travel-documentary series focused on his accessible experiences as he travels to new cities and countries.
Lauren Schwendimann
UX Design Lead & Manager
Lauren is a UX Design Lead and Manager for the Waymo One rider experience. Lauren and her team partner with researchers, engineers, and product managers to understand rider needs and technical enablers to design simple and intuitive ways for riders to interact with the Waymo One service, app, and cars. Lauren has over 15 years of experience designing products that use new technology to help people achieve their goals in their everyday lives. She has a Masters of Design from the Institute of Design—IIT, and a BA in Communications from Northwestern University.
David Shaffer
Vice President and General Counsel
Mr. Shaffer is Vice President and General Counsel for Waymap. He also leads a private law practice dedicated to civil rights, disability rights and accessibility. Always an advocate, when he began to lose his sight, his work with the disabled community took on a new emphasis.
He was formerly the Access Policy Officer, Office of ADA Policy and Planning, Department of Access Services for the Washington Metropolitan Area Transit Authority (WMATA) where he was responsible for reviewing and making recommendations on the accessibility of Metro's Rail, Bus, and MetroAccess services and Section 508 and WCAG 2.1 compliance. Mr. Shaffer trained hundreds of Metro transit police officers and bus operators on ADA issues and responsibilities. He is an expert on the ADA as applied to state and local governments and transit facilities.
Mr. Shaffer is co-drafter of CTA 2076 and 2076.1, standards that specify requirements for the design of inclusive audio-based network navigation systems (IABNNS) for all persons including those with vision impairment. He also worked with the Consumer Technology Association (CTA) to develop an ADA compliant version of the International Telecommunication Union (ITU) standards for audio navigation. He recently authored an article on "Web Accessibility and Layered Approaches", which can be found at www.davidshafferlaw.com. He has litigated class action discrimination cases against the FBI, Secret Service, U.S. Customs and the ATF and is the recipient of Federal Bar Association Distinguished Service Award for contributions into the Labor Law and Labor Relations Sections.
He is a member of the Columbia Lighthouse for the Blind Advisory Board, Disability Rights Bar Association, Capital Veterans' Engagement Board, the Consumer Technology Association's standards committee for audio-based navigation systems, the Metropolitan Washington Employment Lawyers Association, National Employment Lawyers Association and the United States Supreme Court Bar. Mr. Shaffer received his J.D. from Stanford Law School in 1983, Order of the Coif. After graduation, he served as a Law Clerk to the Honorable Betty B. Fletcher, United States Circuit Judge for the U.S. Court Appeals for the Ninth Circuit.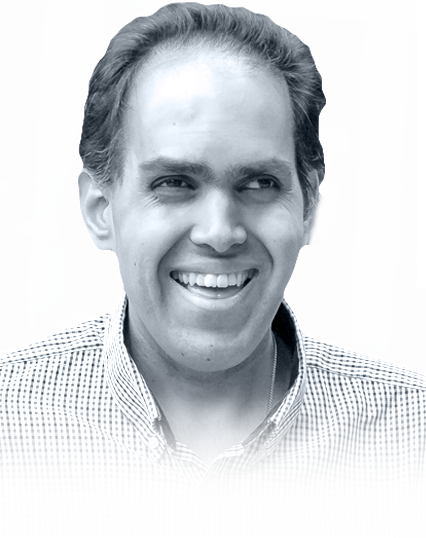 Saqib Shaikh
Co-founder of Seeing AI
At Microsoft, Saqib Shaikh leads teams of engineers to blend emerging technologies with natural user experiences to empower people with disabilities to achieve more – and thus to create a more inclusive world for all.
His latest project, Seeing AI, enables someone who is visually impaired to hold up their phone, and hear more about the text, people, and objects in their surroundings. It has won multiple awards, and been called "life changing" by users. Shaikh has demonstrated his work to the UK Prime Minister, and to the House of Lords. The video of the original prototype has been viewed over three million times.
Shaikh holds a BSc in Computer Science (graduating top of his class), and an MSc in Artificial Intelligence. He has been recognized by the British Computer Society as the Young IT Practitioner of the Year.
Christina Stevens
Writing Manager, Audio Description department
Christina Stevens is the Writing Manager for the Audio Description department at Deluxe, where she started as a freelance writer in 2014. She managers the in-house team of writers, as well as a stable of freelancers to maintain a high level of consistency and quality. She also continues to write audio description, and has worked on Toy Story 4, Black Panther: Wakanda Forever, Stranger Things, The Banshees of Inisherin, Star Wars: The Rise of Skywalker, Avengers: Endgame & Infinity War, and personal favorite, Paddington 2, among many others.
Greg Stilson
Head of Global Innovation
Greg Stilson joined The American Printing House for the Blind (APH) in January of 2020 but has been building technology solutions for those who are blind or low vision for the past 15 years. While at HumanWare, a leading assistive technology manufacturer, Greg lead the development of such products as the BrailleNote Touch braille tablet, Trekker Breeze talking GPS device, Brailliant braille displays, and VictorReader accessible audio book devices, among others. He spent two years with a startup company Aira, developing the Aira app and smart glasses platform, to create on-demand visual information. This year he joined APH to further develop access solutions for students in the classroom or virtually learning. When not working, Greg lives in Madison WI with his wife and two children. He is a huge sports fan, and loves wine making and home brewing.
Ki Kwang Sung
Co-founder/CBDO
Ki studied computer science at the university of Utah. He was fascinated by startups and entrepreneurs in Silicon Valley and always enjoyed building software programs for his friends to do something easier than ever. He was inspired to apply his tech entrepreneurship to make the world more accessible by providing innovative hardware and software tools for the visually impaired. So he established Dot Inc. and built revolutionary tactile display that brings graphics and images in tactile so that blind people can access the world better. With the tactile display, he won the Titanium award at Cannes Innovations in 2022.
Jutta Treviranus
Director
Jutta Treviranus is the Director of the Inclusive Design Research Centre (IDRC) and professor in the faculty of Design at OCAD University in Toronto. Jutta established the IDRC in 1993 as the nexus of a growing global community that proactively works to ensure that our digitally transformed and globally connected society is designed inclusively. She also heads the Inclusive Design Institute, a multi-university regional centre of expertise. Jutta founded an innovative graduate program in inclusive design at OCAD University. She leads international multi-partner research networks that have created broadly implemented innovations that support digital equity. She has played a leading role in developing accessibility legislation, standards and specifications internationally (including W3C WAI ATAG, IMS AccessForAll, ISO 24751, and AODA Information and Communication). She serves on many advisory bodies globally to provide expertise in data science, smart cities and inclusive infrastructure (e.g., Waterfront Toronto, London Olympics, NYC Libraries, World Economic Forum etc.). Jutta's work has been attributed as the impetus for corporate adoption of more inclusive practices in large enterprise companies such as Microsoft and Adobe.
Peter Tucic
Director of Strategic Partnerships
Peter Tucic graduated from the University of Illinois at Chicago with a Bachelor of Arts Degree in History. Peter is currently the Director of Strategic Partnerships for HumanWare. He works closely with key partners throughout the field of vision loss as it relates to assistive technology. Peter has presented at the National ACB and NFB, in addition to the CSUN and ATIA conferences amongst many others. Peter has also been published in Closing the Gap magazine and regularly creates written and video tutorials for a wide array of HumanWare blindness products.
Alice Turner
Director of Community and Corporate Relations
Alice Turner serves as Director of Community and Corporate Relations at Vista Center for the Blind and Visually Impaired, headquartered in Palo Alto, CA. As a member of the Leadership Team, Alice has a multi-layered role, where she interfaces with Corporate Partners and the community at large, to include service delivery partners, industry associations, technology companies and technology partners.
After her own vision loss, Alice came to Vista Center as an accomplished corporate professional, Due to the services she received at that time, which enabled her to continue her career as the Training and Development Manager for a large confectionary retail and manufacturing corporation in the Bay Area. Alice's leadership resulted in significant growth in corporate and community relationships for Vista Center and Alice is active in state and national consumer organizations for the blind and low vision community, and leads a statewide affiliate for guide dog handlers.
True to her personal belief that vision loss need not be a barrier to a full and independent life, Alice has joined her passion and commitment to exemplary Corporate and Community partnerships resulting in Vista Center serving as a assistive technology consulting service.
Ms. Turner's personal mission is aligned with Vista Center's mission. She is a well-known advocate and user of the many tools and technologies typically used by the Blind and Low-Vision Community.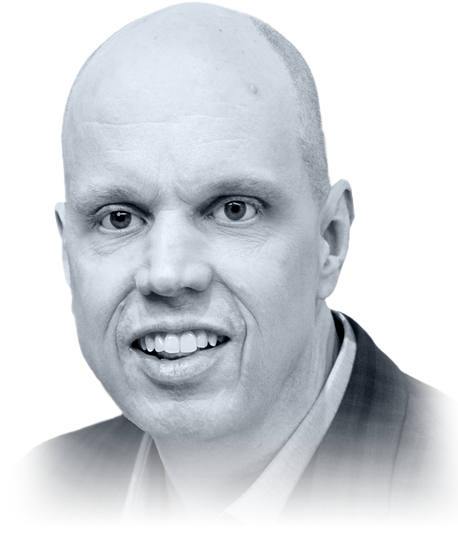 Thomas J. Wlodkowski
Vice President of Accessibility
In this role, Tom is responsible for driving the design and development of inclusive experiences through product innovation and superior customer support. His goal to empower and delight people of all abilities with world-class entertainment, communications, and smart home experiences has brought Comcast to the forefront of the accessibility space. Throughout his career, Tom has been a pioneer in the accessibility field. Blind himself, he has served as a champion for people with disabilities, working to improve usability of mainstream Internet, mobile, broadcast and cable television technology. Under Tom's leadership, Comcast launched Voice Guidance on Xfinity X1, the industry's first talking guide that provides people who are blind or visually impaired with independent access to the X1 set-top box user interface including: TV listings, the ability to manage their DVR, access to Xfinity On Demand , and adjust settings. Since it launched, Voice Guidance has earned Comcast several awards including the 2015 FCC Chairman's Award for Advancements in Accessibility. Most recently, Tom and his team developed and launched the Xfinity X1 Adaptive Remote, which allows customers with physical disabilities to use eye gaze or other assistive technologies to change the channel, set a recording or search for a show. Time magazine recognized the adaptive remote as one of the Best Inventions of 2019. Tom and his team have also opened a dedicated support center for customers with disabilities, including customer support in American Sign Language, and created an accessibility lab to drive accessibility research and development. The lab provides an interactive atmosphere where employees and the community can experience the accessibility features of Comcast's current and future products and assistive technologies used by people with disabilities. At Comcast, he also serves as an executive advisor to MyAbilities, an employee interest group for people with disabilities and their allies created as a component of the company's commitment to diversity and inclusion. Prior to joining Comcast, Tom served as the Director of Accessibility at AOL for 10 years and also held positions at the WGBH Media Access Group, home to the Descriptive Video Service, Caption Center and the National Center for Accessible Media (NCAM). A graduate of Boston College, Tom currently sits on the boards of Trustees for the Consumer Technology Association Foundation, VisionLink of Philadelphia, and the Pennsylvania Chapter for Adapted Sports. He also represents Comcast on the FCC's Disability Advisory Committee.
More Speakers to Come